Twitter for Android gets updated with a night mode option
2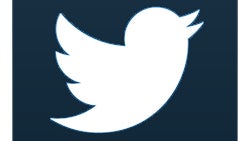 Night mode is all the rage these days, and for a good reason. People are doing more and more reading on their mobile devices – especially at night, before going to bed – which can be very straining on the eyes. Tiny black letters against a largely white background on a backlit screen is not something that anybody would want to stare at for too long in the dark, even at low brightness levels. That's why many software developers have come up with blue light filtering tools, and more and more apps are being updated with night mode options.
Twitter for Android has joined the nightclub with a sleek new attire that ditches all whites backgrounds for a dark ash blue shade that does a good job at reducing eye strain. The only caveats that we currently have are that there is no option to toggle nigh mode automatically at a certain hour, and that the feature is missing altogether from the iOS version of the app. The latter will likely change with upcoming updates not so far down the line. Аs for the former – we can only guess.
When you have the option, do you opt for dark themes, or do you just stick with the predominantly white look, typical for most apps these days? Do you use a blue light filter on your device? Tell us in the comments below.
If you haven't updated yet, click on the download link bellow to get the latest version of Twitter for Android.