This creepy iPhone case attaches a disembodied hand to your phone, Thing T. Thing goes mad with envy
26
Hey, the
Hand iPhone case
might be the creepiest iPhone 4 case in existence (you'd surprise us if you came up with something creepier), but that doesn't mean it's without a purpose – this disembodied hand on the back of your iPhone will not only protect your precious device, it will also help you go through a tough call – just hold it and you should feel instant consolation. Or put a ring on it. Or whatever creepy ideas you have there. Actually, leave some of them aside, the second case model features a kid's hand, but the price of both stands at $69. Good? Okay.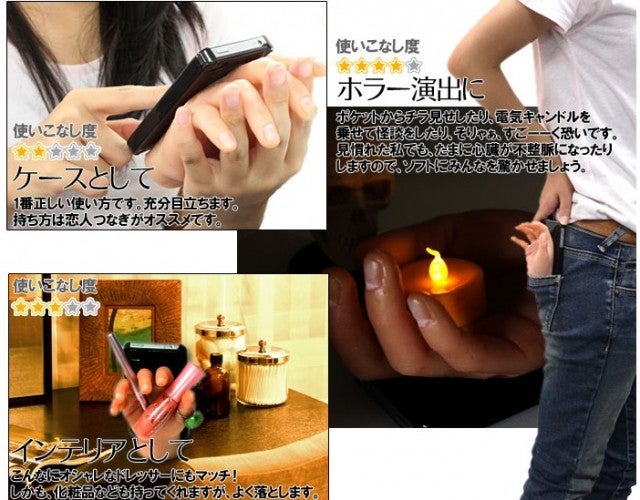 The first model of the case features a lady's hand, which you can call Nami. Yup, our guess is that if you got this case, no one would blame you for calling it a name. But if the lady's hand iPhone case is not your thing (and it looks like it does a perfect job in blocking the camera), you might want to opt for the kid's hand! This one actually leaves some space for the camera to operate and you can refer to it as Yamato's hand.
Country of origin?
You must have guessed it already – it's Japan and you can get all the sweet details as well as order the case from the source link below. Oh, and if you look closely you'll be able to find the less-creepy-yet-still-hilarious spaghetti case, bacon case and rice case. Nice.