The best Android phone out there now: which one is it? (poll results)
64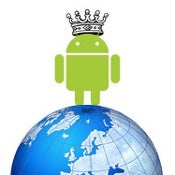 Last week changed the mobile landscape at one fell swoop with two great new devices - the Samsung Galaxy Note 3 and the Sony Xperia Z1, and a few weeks earlier the LG G2 was announced. These are the freshest three cream of the crop Android devices money can buy, and they clash with the current best-selling flagships, the Samsung Galaxy S4 and the HTC One.
1080p displays have now become common, but with these latest devices we saw a leap in camera quality, performance and storage. Sony and LG upped the camera stakes, and Samsung brought performance galore with 3GB of RAM and 32GB of internal storage for the most basic version of its phone.
All this must have gotten your attention because the majority of you have new favorites. So which one is the best Android phone money could buy right now in your opinion? The LG G2 wins that title. The G2 grabbed 28.3% of your votes. The G2 is the first device to feature a 13-megapixel optical image stabilized camera, and it comes with a huge 5.2-inch 1080p display with close to zero bezel and the latest Snapdragon 800.
It was a close race, though. The Galaxy Note 3 was the runner-up, and the Sony Xperia Z1 ended up third. This goes to show that even half a year old devices like the HTC One (4th) and the Samsung Galaxy S4 (5th) don't stand much of a chance against the new arrivals. Only 7.2% of voters opted for other devices than the big 5. These would include phones like the Motorolo Moto X, the Sony Xperia Z Ultra, and all other Androids you could think of.
Take a look at the results right below, are you surprised?