The Sony SmartBand 2 will come with a heart rate monitor
8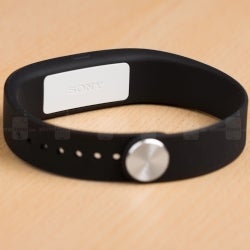 Sony seems to have let slip some details regarding an upcoming Sony SmartBand 2. The news comes as a Sony app called SmartBand 2 was recently spotted in the Google Play store.
The main detail that Sony, probably unwillingly, has leaked by shooting the gun early on this companion app is the fact that the SmartBand 2 will come with a heart rate sensor located on the underside of the band.
Once the app was spotted, Sony was quick to pull it from the store. However, the info that the app revealed about the currently-unannounced successor to the original SmartBand was already copied and store in multiple places around the web, not to mention that the page still shows up in Google's cache. Check out the screenshots below.
Sony's Smartband 2 app revealed that the wearable will come with a smart wake up function. Most likely, the function will make the band vibrate when it detects that the user has completed a sleep cycle during a predefined time interval.
Sony launched the original SmartBand back in May 2014. The device combines activity tracking, compatibility with all Android smartphones, and a pretty useful companion app in a light package.
Priced at $100 in the US, the
Sony SmartBand SWR 10 performed well in our review
, despite the fact that it did not come with a heart rate sensor. If the SmartBand 2 is priced similarly, it would certainly be a welcomed update for activity-tracking enthuziasts.