The Investing dot com app now boasts a customizable, real-time financial alerts system
1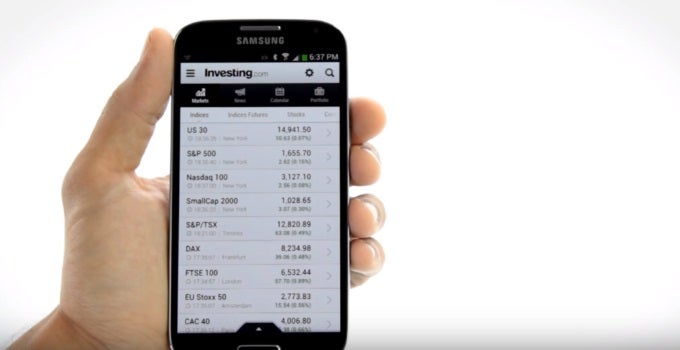 Developer

: Investing.com

Download

: Android, iOS

Category

: Financial

Price

: Free

Investing.com launched the latest version of its highly rated financial markets app. The Investing.com app features a free, customizable and real-time alert system for an extensive number of financial tools and economic events. The alert system lets users add, edit or deactivate personalized notifications they receive on their mobile device, including real-time triggered price alerts for stocks and financial instruments, as well as alerts for economic events from around the world.

Alerts can even be set for 'market change', which assesses the percentage shift in a single trading day, along with 'market volume' to notify of the number of shares traded at any given time. Furthermore, users are now able follow their favorite authors and be notified each time an article is published from any of the over 500 writers contributing to Investing.com.

In addition to the new personal alert system, the Android and iOS apps feature real-time quotes for over 75,000 financial instruments with live charts traded on over 100 exchanges. They also boast an up-to-date economic calendar that lets users stay on top of breaking economic events. Investing.com has also developed an unique algorithm to provide buy and sell recommendations at any given moment for all financial instruments. The app also lets you take advantage of extensive coverage of emerging market economies beyond the G-10 countries.

The Investing.com app is free and available on the two major mobile platforms.