T-Mobile iPhones prioritize cellular over Wi-Fi calling after Carrier Bundle 32.0 and iOS 11.3 updates
3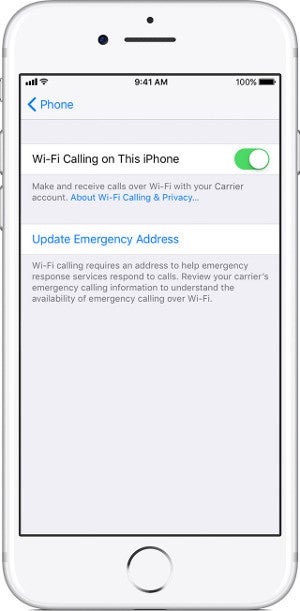 Have you ever been in an area with poor network coverage? This is where the Wi-Fi calling feature on your smartphone may come in handy – it allows you to make calls using Wi-Fi or wireless data connection. What's neat, your phone will automatically switch to Wi-Fi calling if it detects a weak coverage or is connected to a good Wi-Fi network. However, there's been an issue surrounding the feature on a particular set of devices – iPhones, sold by T-Mobile. Apparently, since the iOS 11.3 and Carrier Bundle 32.0 updates some T-Mobile iPhones are not switching to Wi-Fi calling before there's little to no carrier coverage.
The issue was first spotted by a number of users on Reddit, but reports of it haven't stopped ever since. Users have also acknowledged the fact they can't control when Wi-Fi calling does or does not happen, which results in an even bigger confusion. So, why did this sudden change of priorities happen?
It's actually pretty simple to explain: because Wi-Fi calling is a carrier-specific feature, it means any change that the carrier makes will eventually end up on your device too. It seems like T-Mobile has changed the behavior of its Wi-Fi calling feature to now be used by your iPhone only when there is little to no coverage. Previously, coverage was not really a factor and you only needed a good Wi-Fi network to make such calls.
The bad thing is neither T-Mobile nor Apple have come up with an official statement regarding the change and it went under the radar for many users, which were not pleased to discover it themselves.