Strike Suit Zero is a mecha space fighting Tegra K1-exclusive game with wholesome graphics
9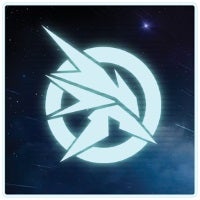 Following yesterday's wonderful announcements, the Tegra K1-powered NVIDIA SHIELD tablet has gotten another exclusive game. Strike Suit Zero, which also exists on PC, PS4, and Xbox One, is a dazzling space mecha combat game that showcases NVIDIA's mobile GPU grunt to an extent that may leave you slightly disoriented at first. Expect to have over 100 spacecraft dogfighting at once, epic cosmic backdrops, and tons of lazers (but no sharks, sadly).
Strike Suit Zero also contains the best thing in mecha lore - the ability to transform between a two-legged robot warrior and a spaceship at will. You can play in third person, or enjoy a front-center view from inside the cockpit. Either way, space destruction looks magnificent, and the more you upgrade your weapons and systems, the more you'll get to see of it.
Strike Suit Zero costs $7.99 and is available in the Google Play store. Once again, you'll need a Tegra K1-powered device, so if you don't have one, you'll have to buy one, or play on a different platform.