Stories you shouldn't have missed this week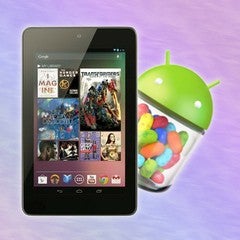 Boy, what an exciting week this was, as if every day was Friday! Jokes aside, we brought you plenty of interesting news over the past several days, and here are the ones that stood out the most.
Without a doubt, the announcements of the
Google Nexus 7
tablet and Android 4.1 Jelly Bean were the week's top highlights. Google unveiled its cretions during the I/O 2012 conference, which we kept a close eye on. Yet while spirits were high over at the Googleplex, RIM presented its not-so-optimistic financial results. The Canadian tech giant is not expected to release any exciting devices until early 2013.
More information about these and other interesting stories is available at the links below.
SUBSCRIBE TO OUR NEWSLETTER!