Stayin' Alive: T-Mobile's pre-paid operator GoSmart to continue operating after merger with MetroPCS closes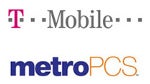 Now that MetroPCS stock holders have agreed to allow the company to merge with T-Mobile,
what is T-Mobile going to do with its pre-paid GoSmart subsidiary?
For right now, GoSmart is going to
remain in business
, offering unlimited talk, text and 3G or 2G data in price tiers of $45, $35 and $30. Of course, running two similar pre-paid carriers at the same time would bring up the fear of cannibalization. To avoid that, both GoSmart and MetroPCS will each control different price points and service options.
Looking at the capabilities of both carriers, we would expect MetroPCS to be above GoSmart on a depth chart, thanks to its higher pricing and larger number of customer options. A timeline reveals that
T-Mobile first offered to purchase MetroPCS last October
. Two months later, the nation's fourth largest carrier said it would
start testing GoSmart
in "select locations".
Juggling two major pre-paid operators while running a major post-paid operation is nothing new. Besides T-Mobile's work with MetroPCS and GoSmart, the nation's third largest carrier, Sprint, is busy with its fingers in the pre-paid pies of
Boost Mobile
and
Virgin Mobile
.
source:
FierceWireless
via
AndroidCentrral