Sprint and Samsung launch #Sprint2School Twitter campaign to donate school supplies in Chicago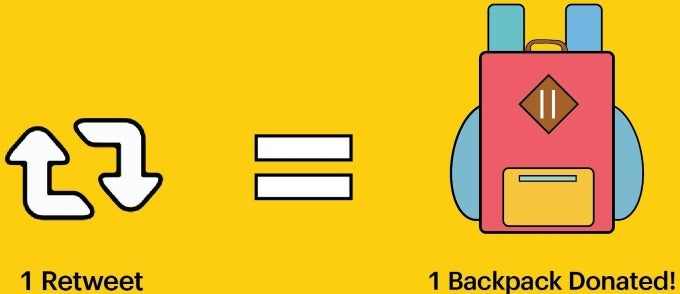 U.S. wireless carrier Sprint has teamed up with Samsung to help students in disadvantage gear up for school. The #Sprint2School campaign will see the two donate 1000 backpacks and school supplies to students living in transition housing. Each tweet that mentions the hashtag will result in a donation. Sprint will also donate student supplies to five public schools in Chicago.
The carrier noted that the 2014 – 2015 school year saw nearly 400,000 students enrolled in Chicago public schools, with 86% of them qualifying as low-income. CPS Chief Officer Dr. Shawn Jackson expressed the community's gratitude to Sprint, adding that "a strong start to the school year is crucial for academic success."
This isn't the first time the carrier has helped growing minds develop their talent and knowledge. Last December, Sprint collaborated with the House of Blues and the Chicago Recording Company to let young music passionates spend time with music industry professionals and record a song. Prior to that, in September 2015, Sprint took 100 Working on Womanhood students and staff to a Chicago Sky WNBA game and dinner.
Recommended Stories