Some NBA regular season games to be streamed to mobile viewers without a cable or satellite account
2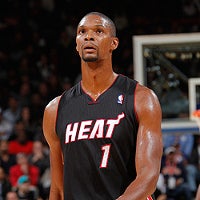 Currently, if you want to watch streamed NBA action on your phone or tablet, you have to verify that you are a customer of a cable or satellite provider. But that might be changing thanks to a rich new television deal expected to be announced today by NBA commissioner Adam Silver. The new deal is between the NBA and ESPN parent Disney, and Time Warner's Turner Broadcasting. The new deal will reportedly double the league's take from the previous pact.
The big news is the new streaming online video service that the NBA will offer in conjunction with ESPN. This service will stream regular season games to viewers' phones or tablets, even if they aren't cable or satellite subscribers. The contract expires in 2024-2025 and gives Disney's ABC Television, the rights to the NBA Finals.
Wireless carriers like Verizon could end up offering the new online service, said a source close to the situation. The nation's largest carrier could license the package of regular season games. Subscribers would either pay for an annual subscription, or be offered the right to pay to see individual contests. The number of games that would be included in the package is still up in the air.
The NBA's popularity is at record heights. Not only did the League double its take with the new television contract, it also agreed to
allow the sale of the LA Clippers to former Microsoft CEO Steve Ballmer for $2 billion
. That price was more than three times the previous high price ever paid for an NBA franchise.
source:
WSJ