Siri hack in iOS 7 allows third-party functionality such as Instagram and Spotify
1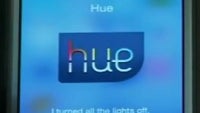 The first and only hack for Siri in iOS 7 allows it to work with third party applications, an area that is normally tightly controlled by Apple. You can thank a team of student hackers who demonstrated the feat at PennApps Spring 2014 hackathon.
Ajay Patel, Alex Sands, Ben Hsu and Gagan Gupta are freshmen at the University of Pennsylvania Management and Technology program and they call their creation GoogolPlex.
GoogolPlex takes less than 30 seconds to set up, and requires adding an HTTP proxy to the iPhone's Wi-Fi settings. The GoogolPlex hack uses a Man-in-the-Middle (MITM) exploit which forces Siri to direct requests to the proxy server (which spoofs the DNS of Siri's normal servers) to enable the functionality on third party applications.
Knowing Apple, it will likely find a way to shut this proxy down, but so far, the company has no reacted to this exploit put on display. GoogolPlex took third place out of 220 entries at PennApps 2014. Check out the videos below to get your iPhone set up with GoogolPlex. No, your phone does not need to be jailbroken.
source:
ZDNet