Samsung's mid-range and low-end phones to get storage and performance boost tools
2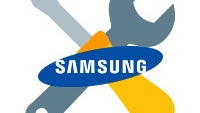 Samsung is apparently planning to introduce a new "Storage Saving" feature to its budget and mid-range phones. According to
SamMobile
, the new function will give users new tools that will aid in freeing up space on their handsets, which is great news, given the fact that affordable phones usually ship with smaller amounts of internal storage.
One of the most important functions of the new Storage Saving service is said to be an option to delete local copies of photos and videos that have been uploaded to Samsung Cloud. The tech giant's cloud service currently offers 15GB of free storage to every eligible device, with the option to expand it by paying a monthly subscription.
Device Maintenance, another proprietary Samsung feature which has been recently released as a standalone app, will also be included in the Storage Saving package. Its simple 100-point scale allows users to easily figure out if their smartphone is running properly, and gives them the possibility to optimize it with a single click.
Currently, there's no information on when we could expect Storage Saving to start rolling out, or whether it would be available to high-end devices as well.