Samsung presented a slew of new phones
3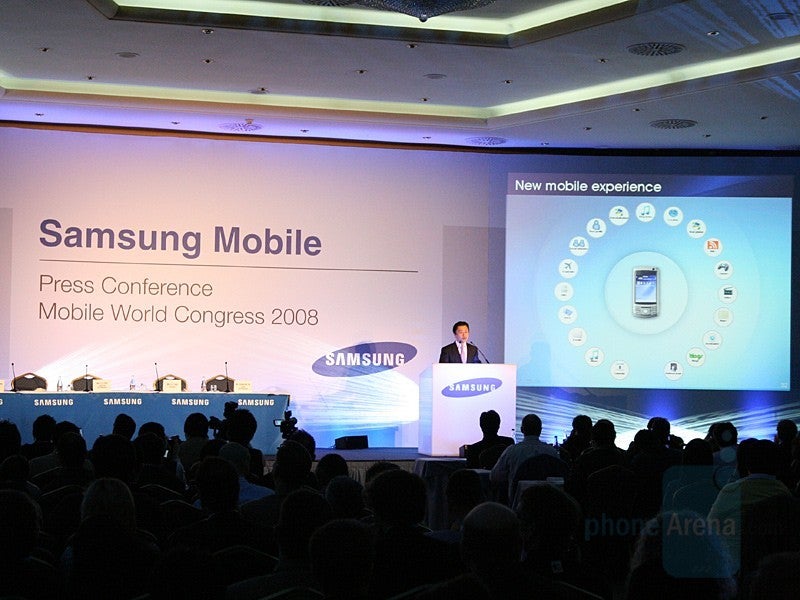 Today, at the World Mobile Congress, Samsung presented a part of its 2008 product line. It included over 20 phones, some of which we have seen and heard rumors about and others we have never laid our eyes on.
If you are a fashion driven customer then Samsung has a solution for you -
SGH-F480
. The phone's design is very similar to the PRADA one - a stylish piano black candybar with touch display. It is equipped wit a 2.8" TFT Touch display with 240x320 pixels resolution and a 5-megapixel camera with autofocus, LED flash and image and video stabilization. The 3G (HSDPA), tri-band device has an abundance of multimedia functions, including a video editor, RDS FM Radio, and supports various media files.
The 5-megapixel G800 already has a younger and smarter brother – the high-tech Samsung
SGH-G810
. Based on Symbian v9.2 S60 third edition, the newborn has all cameraphone specifications of its predecessor, but includes a lot of extras. The tri-band phone with HSDPA support is also Wi-Fi and GPS capable. This description outlines the top-shelf, high-tech phone of the manufacturer, comparable to Nokia's top smartphone for 2007- N95.
If you are a music aficionado, the next entry is just for you.
SGH-F400
is a dual slider that has integrated Bang & Olufsen speaker with th eICEamp technology, just as in the i450. Otherwise it is a regular tri-band, 3G (HSDPA/UMTS) phone, with 3-megapixel camera.
If you are addicted to TV, the next offer by Samsung is just for you. The
SGH-P960
is another tri-band 3G (HSDPA/UMTS) capable phone, which has DVB-H video broadcast support. With this device in your hand, you will never miss your favorite TV show.
The G810 is not the only smartphone unveiled. By introducing the Windows Mobile 6 based
i200
, Samsung competes for "the slimmest smartphone" title. It's a budget tri-band candybar with a 2-megapixel camera and 3G (HSDPA/UMTS).
Don't think that the World Mobile Congress is a place where only products of the highest class are presented. Today Samsung introduced four mid-low level phones to satisfy the needs of the average customers.
The
SGH-L770
is a tri-band (HSDPA) slider phone featuring a 2-megapixel camera, USB2.0 and a full HTML browser. The device supports Bluetooth 2.0 and has a built-in FM Radio with RDS.
The tri-band
SGH-L170
is a fashion-oriented candybar, equipped with a 2-megapixel camera, FM Radio with RDS and RSS reader.
The Samsung
SGH-J700
is a tri-band slider with the modest 1.3-megapixel camera. Also supporting Bluetooth 2.0 and various audio and video formats.
The simplest of all presented today from the production line of Samsung, is the
SGH-J150
. It is a standard tri-band GSM with 1.3-megapixel camera and an interesting feature, the Dual Clock Display.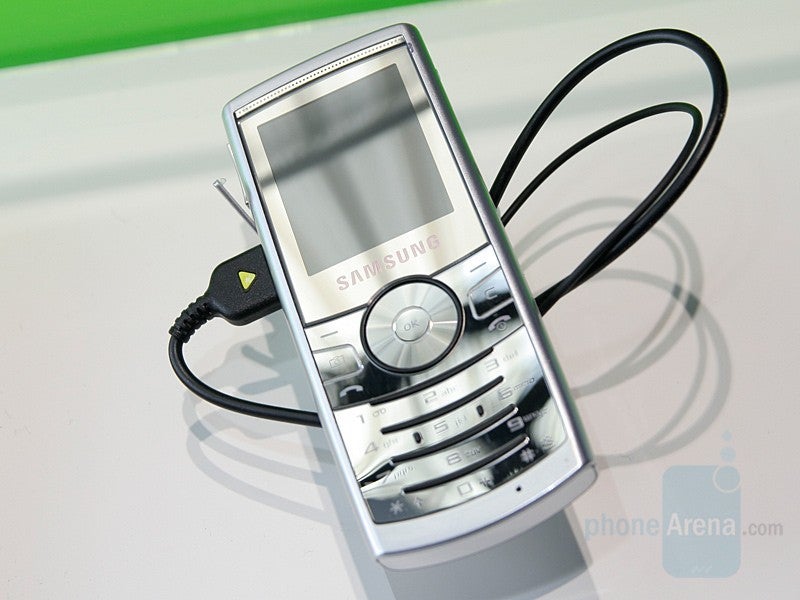 SGH-J150