Samsung is striving to sell 25 million phones this year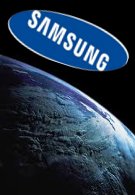 The world's second largest handset maker is upping the ante as they strive to hit new heights and continue to become a prevalent player in the competitive mobile landscape. During IFA 2010 in Germany, Samsung Mobile's very own J.K. Shin announced that the Korean based company is expecting to sell approximately 25 million phones for the entire 2010 calendar year. Now that's actually up from their previous estimate of obtaining a goal of selling over 18 million handsets worldwide.
In addition, they are setting their sights on hitting a double digit market share for worldwide smartphone sales – which will most likely be doubled for the next upcoming year. When we see so much success regarding their flagship smartphone, the Samsung Galaxy S, it would seem likely that they are going to be well on their way of meeting their extravagant mark.
via
Mobileburn