Samsung to try and overpower Snapdragon and Apple's A-series processors with a $115 billion push
20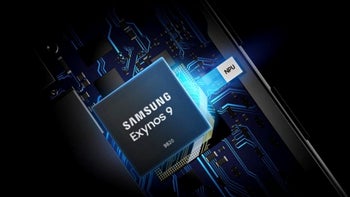 Samsung is
planning
a whopping $115 billion investment in its processors business that is going to be spread out until 2030. Right now, it is the king of memory chips, but it apparently plans to take on Intel, Qualcomm, Apple, Huawei and all other chipset designers by becoming number one in processors, too.
Right now, Samsung is making Exynos processors for its Galaxy line of phones, and those chips might benefit from the gigantic push that Samsung announced. From now until 2030, Samsung will be putting the equivalent of $9.6 billion a year into the development of the next generation logic chips and the breathtaking amount is sure to catapult it among the best in the field.
Will Exynos chips become as good as Apple's A-series processors? That's to be determined, but they are right now on almost equal footing with Qualcomm, whose Snapdragon line, however, has an advantage in the graphics subsystem, as well as cellular modem integration.
The money will go not only for research and development, but for foundries and other production facilities as well, and Samsung plans to employ 15,000 people in the quest to become the world's best and largest processor maker. Good news for Galaxy phones and, hopefully, the Exynos line's integrated graphics and modems, too.