Deal: Save $215 on the unlocked Samsung Galaxy S9+ (certified refurbished)
2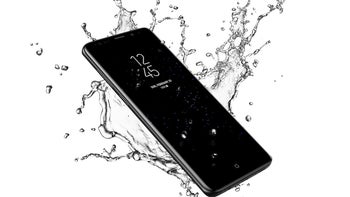 The US version of the unlocked
Samsung Galaxy S9+
is currently sold for prices starting at $839.99, which means plenty of customers can't afford the handset. But what if you could buy an unlocked Galaxy S9+ for just $624.99, thus saving $215? Well, you can do that if you're getting a certified refurbished S9+ (64 GB model) from Best Buy.
The certified refurbished Samsung Galaxy S9+ that Best Buy is selling at $215 off is like-new, being "thoroughly, painstakingly and lovingly tested, so you can be sure that it will work right, right away." Since this is the Qualcomm Snapdragon variant of the smartphone, it's fully compatible with all relevant US carriers, including T-Mobile, Verizon, AT&T, Sprint, and so on.
Best Buy is offering its refurbished Galaxy S9+ in three color versions: Midnight Black, Coral Blue, and Lilac Purple. In case you're not happy with the phone after you receive it, Best Buy allows you to return or exchange it. This may be a limited time offer - if you want to take advantage of it as soon as possible, visit Best Buy via the source link below.