Nova Launcher Prime is priced back at $0.99 for a limited time
6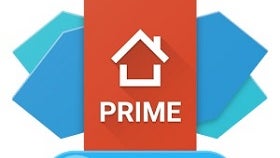 Nova Launcher Prime, the full version of one the most popular Android launchers, is usually priced at $4.99. From time to time, however, the developer launches time-limited promotions which see the price of Nova Launcher Prime being reduced to just $0.99.
This is again the case today when the pedal-to-the-metal edition of Nova Launcher once again offered for just under a dollar.
The free version of Nova Launcher is already a very capable Android launcher, but the Prime version unlocks access to a bunch of cool features such as gesture commands, unread notification counts, icon swipes, the ability to hide apps, and new transition effects. Furthermore, you also get to support the developer.
The developer did not announce when the offer will expire, meaning that you should probably hurry if you're tempted. The deal is available in multiple countries around the world such as the US, the EU, and India.
What do you guys think, is Nova Launcher Prime worth $0.99, or are you satisfied with the features available in the free version of the app?