New Barnes & Noble Nook tablet with Google Play access goes through the FCC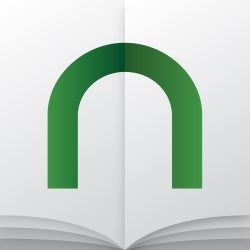 Although Barnes & Noble stopped selling Nook tablets and e-readers quite a while ago, a resurrection of the brand might be on the way as a device named the NOOK Tablet 7" BNTV450 has passed certification by the FCC. Its existence suggests that the bookstore chain is preparing to go back to selling tablets, although there's always the possibility of last-minute changes or cancellations.
The device doesn't boast any remarkable specs, but it's apparently going to run Android with access to the Google Play Store and B&N software for purchasing and reading eBooks and such. The 7-inch tablet is manufactured by a Chinese company (Shenzhen Jingwah IT) and comes powered by a MediaTek MT8163 quad-core chipset and a 3000mAh battery. It also features dual-band WiFi, Bluetooth 4.0, front and rear cameras, a mono speaker, a microUSB port and a microSD card slot.
The device seems to be primed as a rival to the $50 Amazon Fire tablet, explaining its modest spec sheet and looks. While not a flashy reboot of the Nook brand, it might make for a decent reading tablet with Android functionality on top.