Motorola and Amazon start selling the Moto Z3 Play and Moto G6
1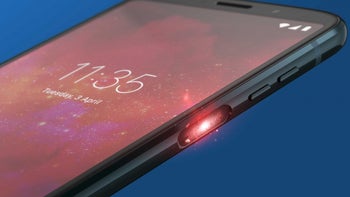 Three new Motorola smartphones are now available for purchase in the United States: two variations of the
Moto Z3 Play
and the
Moto G6
. They can be had from either Motorola or Amazon if you don't mind getting the retailer's customized Prime Exclusive models.
Starting today, Motorola is selling the unlocked
Moto Z3 Play
for no less than $500 outright, a very high price that most people would only pay for a flagship device. The good news is the package includes a Motorola battery mod (2,200 mAh) that should offer up to 40 hours of combined battery life.
If you're not willing or can't afford to purchase the
Moto Z3 Play
from Motorola, Amazon has a better deal, as the same bundle is $50 cheaper. The tradeoff is you'll get the
Moto Z3
Play Prime Exclusive, which comes with some Amazon apps pre-installed.
The
Moto G6
is available for purchase on Amazon as well, so if you don't mind getting a Prime Exclusive variant of the phone, you'll only have to pay $235 for it, which means you'll save $15.
Obviously, Amazon is selling the unlocked version of the
Moto G6
, which works all major carriers in the country, including AT&T, Sprint, T-Mobile, and Verizon. The same goes for the Prime Exclusive Moto Z3 Play.