Microsoft's MyPhone officially coming at the MWC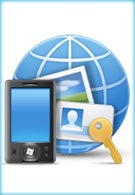 Microsoft has published information about its new cloud service under the official WM domain. MyPhone, formerly known as SkyBox, will basically be able to sync information (contacts, appointments, tasks, messages, photos, videos etc.) between your mobile device and a password protected web site. A certain account will allow for 200 MB of free space, which will let the user to easily manage, back-up and restore their data, in case of a loss or else. The main advantage here is the increased mobility in information transferring and sharing.
So, if you want a piece of MyPhone, you'd better hurry up and make your way to the MWC, where Microsoft will show the limited, invite-only beta version of the service, however, it isn't clear whether the company is just going to announce some additional details, or start the actual sign-up process.
source:
WindowsMobile
via
EngadgetMobile