Microsoft working on newsstand app to combine magazines, books, and comics
20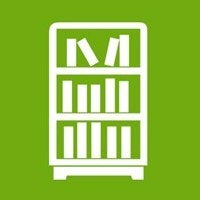 If you're planning to make a mobile platform, the obvious first step for content is to have an app store. After that, you'll more than likely want to add in music and video. Then, when you're really hitting your stride, it becomes time for some sort of newsstand app for reading material. A new job listing makes it sound like a newsstand app is the next on the list for Microsoft's Windows platforms.
The job listing is for a "Software Development Engineer - Devices & Studios - Music, Video and Reading", which is interesting since Windows platforms do not yet offer reading materials in any of its stores. Given that "Reading" is packaged along with Music and Video, it sounds like the newsstand app will be branded with the Xbox name. The app is described as offering a "groundbreaking interactive reading" experience, and just like the Google Play Store and Apple's iBooks/Newsstand, Microsoft is planning to offer books, magazines, and comic books.
Microsoft has had a somewhat unofficial option for reading because it did invest heavily in the Barnes & Noble Nook app, but now it is time for Windows platforms to finally have a dedicated newsstand app. Unfortunately, there is no word on when the app will be released, but we'll be waiting.