Microsoft improves Skype for iPhone with mood messages, better sign-in
0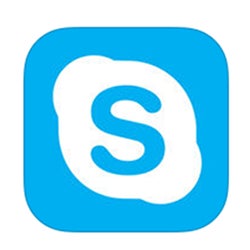 Skype
has just received a handful of new features on the iPhone. The new version of the app has already been pushed to the App Store, so here is what's you'll get after updating.
As the title says, if you have Skype installed on the iPhone, you will now be able to send mood messages, which do exactly that: express the way you feel.
Also, Microsoft added the option to see when messages were sent in chat, a feature that's been requested by users for a long time. Furthermore, improvements to the sign-in process have been implemented too, so you can now sign back into your account faster and easier.
Finally, the changelog mentions some general performance and reliability improvements, which means issues may have been fixed and some features have been enhanced.
To reap the benefits of the new features launched by
Microsoft
, you must update to Skype version 8.4.3 via App Store.