Microsoft follows Google's lead and decouples Xbox Music from Windows Phone
9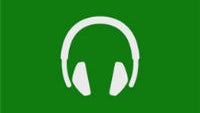 Google has been on a long streak recently of decoupling apps from the Android system in order to more easily push out updates to those apps through the Google Play Store rather than requiring a full Android system update. Microsoft seems to have noticed that was a good idea, and now it has done the same by releasing a standalone Xbox Music into the Windows Phone Store.
The support for Xbox Music is baked-in to Windows Phone through the Music+Videos hub, but offering a standalone app through the Windows Phone Store will help Microsoft to push updates in the future. Right now, the big difference is that the Music+Videos hub on Windows Phone is the spot you want to go to access the music that you have purchased through the Windows Phone Store. The Xbox Music app is completely useless unless you have signed up for the Xbox Music Pass, which will allow for streaming music to your mobile device.
Once you have the streaming subscription (which will cost you $9.99 per month after a 30 day trial), you can stream as much music as you want and even download music for offline access. You can get all of the info you might want on your artists, get "Radio" shuffles of songs, and even create/edit playlists which will sync across your connected devices.