Meet Woodcessories: stylish wood cases for everything Apple
1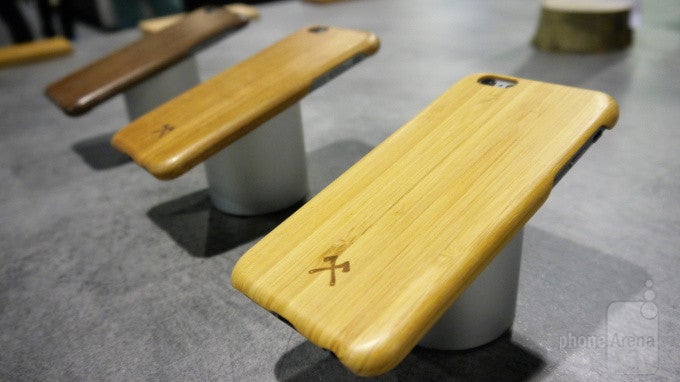 Woodcessories is a relatively new company that's starting in the business of cases, but it already has an impressive portfolio of iPhone, iPad, Apple Watch and Mac cases.
As its name suggests, Woodcessories cases are all made of natural wood and add plenty of character to your otherwise common iOS device. Available in four finishes: walnut, maple, cherrywood and bamboo, Woodcessories has put its focus on not only style, but also forest preservation, as it plants a tree for every tree that is used for its cases. That is serious commitment and a live tracker of the planted trees along with satellite images of the areas where they are planted is coming soon to the company's website.
Stylish cases and a tree planted for every tree used for cases
The wood comes from North America, while bamboo is imported from China, and manufacturing happens in Eastern Europe to close the global production cycle. The wood is also carefully picked to match a certain standard.
At IFA 2016, Woodcessories had a rather large booth and a ton of visitors, so it seems that such natural cases have a lot of fans. Particularly interesting (but not that practical) was a new wood link bracelet for the Apple Watch: yes, it's bulky, but also somehow very cool. Most of the cases for iPhone and iPads that we saw also snapped magnetically for a better fit to the devices. There were also a bunch of really impressive wood covers for Apple's Macbook series.
Currently, Woodcessories is only selling in Europe and Germany is its biggest market, but the company is also planning to expand in the United States in the near future. While many are charging exorbitant prices for similar hand-crafted cases, the prices here are also within norms of reason, which is nice. Take a look at the company's different accessories right below.