Macaw aims for the ultimate health app spot: focuses on preventive medicine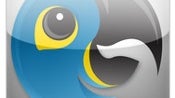 Looking for a fitness companion app? Sports tracker? Mobile health advisory app? Here's an app that aims to deliver all of that into a single package - Macaw for iOS and Android. Developed by US Prevenitve Medicine, health network provider Qualcomm Life and designers from Fjord (the same guys that are behind the amazing Flickr app for Windows Phone), wants to take over as the single source for your preventive health information. Here's what the app offers in a nutshell:
7 questions to quickly assess your health,
GPS to track exercise,
Ability to set goals and track weight and calories,
Reminders about recommended preventive screenings based on age and gender,
Activity and knowledge cards that unlock chances for weekly prizes.
"As a young person, I didn't get these screenings, do the lab work, have a family physician. But it's important to know your risks. Knowledge is power,"
Fred Goldstein, president of U.S. Preventive Medicine, working on Macaw for nearly 8 months said.
This all looks great and everything, and even more so when you look at the free price of the app, but there's a catch. That catch is one worth $229 - the annual price you have to pay if you want to make full use of that Preventive Medicine program sitting behind the app. That sum buys you constant thorough questioning over health matters and suggested ways to improve your well-being. Well, then there's a couple of free apps out there... but how does this one look to you? Let us know in the comments below.