MWC 2016: all new phones, tablets and mobile devices
21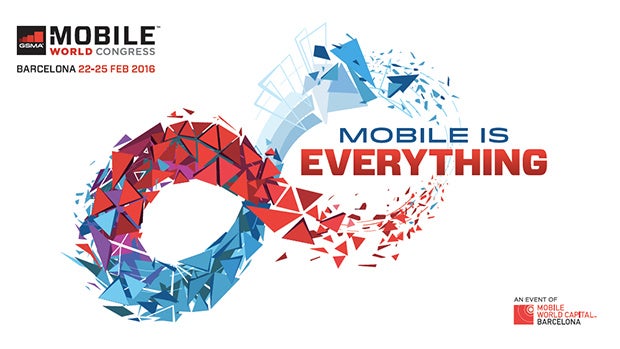 The world's biggest event for phones - Mobile World Congress 2016 in Barcelona - brings us a flurry of new announcements and exciting devices to look forward to for the rest of the year.
With so many rumors and leaks flying around before the event, there weren't many surprises, but what was really surprising this time around was that fancy features that seemed very futuristic and far fetched turned out to be true. Yes, we're pointing our finger at you LG, and the radical new design of the G5, with its modular, removable bottom part and 'Friends' accessories.
Probably the best MWC in recent history
But also Samsung which finally listened to all the requests and sacrificed a millimeter of thickness in order to add larger batteries in the S7 series. With water protection, microSD cards back, the new Snapdragon 820 chip on board and a big improvement in camera, the S7 and S7 Edge are devices with almost no flaws.
This and much more all rained on us in the form of news and videos in just one day. In order to help you not get lost in the ocean of information, take a look at our round up of all the things that we saw at MWC 2016.
Samsung went all out: Galaxy S7 and Galaxy S7 Edge
Evolved design, Snapdragon 820, a camera that captures good images in low-light and water resistance
The Samsung Galaxy S7 and S7 Edge were the stars of the show at MWC 2016: the 5.1" flat-screen S7 looks nearly identical to its larger sibling, the 5.5" S7 Edge save for the curved display on the latter.
The two will come with Qualcomm's impressive Snapdragon 820 on board in the United States, and both are equipped with new for Samsung, 12-megapixel cameras that bring significant improvements to low-light images and a few cool new shooting options including Motion Panorama and Motion Capture (similar to Apple's Live Photos). On top of that, Samsung has listened and equipped the pair with much larger than typical batteries. There are some nice extras as well: IP68 water protection and wireless charging are great to have.
LG G5: radical innovation
Radical modular design: removable bottom part for quick access to battery and clever accessories
While the new Galaxies build on the solid foundation of the S6 and S6 Edge, the 5.3" LG G5 is a radical departure from current LG phones. With a brand new, stylish metal look and an exciting concept in the form of the modular design with the bottom part of the phone removable, the LG G5 excites with the option to quickly swap its battery, while the options to have add-ons such as a camera grip and hi-fi attachment are niche offers that would appear to enthusiasts.
With the Snapdragon 820 on board, the LG G5 is a beast in terms of performance as it smokes all others on the AnTuTu benchmarks (in daily life it performs fairly smooth too). LG has also taken the excellent camera it has used on phones like the G4 and V10, and added a secondary rear facing, 8-megapixel shooter with a wider-angle lens for a GoPro-like perspective on things.
LG Friends: just add accessories
Adorable sphere robot and a 360 camera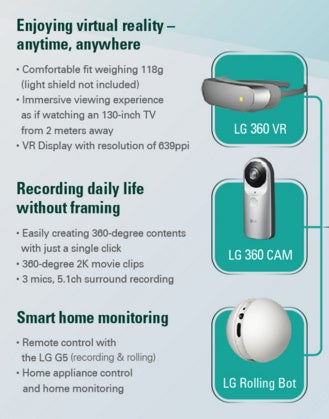 What's worth a separate look is LG's new 'Friends' accessories. LG has itself built a few of these that connect easily and quickly via a built-in app. You'd be able to purchase them separately, and at the moment the list of included gadgets features the LG 360 Cam (a miniature 360-degree camera), the LG 360 VR (what LG calls the lightest virtual reality headset on the market because of the fact that rather than having to place your phone in front of the lenses, you just connect a phone lying around to the headset via USB Type-C), and LG's Roller Bot, a remotely control little sphere with a camera in it that you can for things like spying on your pets when you are at work.
Sony surprised with a trio of phones: the new X series
Promise for two-day battery life and evolved design
The big surprise of MWC was definitely Sony. There were practically no leaks until the very last moment, and its new X series of phones were a pleasant surprise.
The Sony Xperia X Performance is the headliner of the group, with its Snapdragon 820 system chip and new camera technology, it is also the only phone of the three to be destined to the U.S. market. Then, there is the Sony Xperia X, an upper-mid range phone, and the affordable and still stylish Xperia XA.
HP Elite x3: Windows 10 flagship with Snapdragon 820
HP invigorates the Windows space with... a plastic and gigantic 6" phone that becomes laptop, that becomes desktop (via Continuum)
The HP Elite x3 is the newest member in the Windows 10 Mobile fleet: a gigantic, 5.96-inch phone, it's a device built for business, running on the latest and most powerful Snapdragon 820 system chip.

Best of all: it has full support for Windows 10's awesome Continuum feature, which allows you to use the phone to power up a larger display. HP brings its own Desk Dock that makes it easy to connect an external monitor via DisplayPort and start working on that big screen. Then, there is the HP Mobile Extender, a 12.5-inch HD screen laptop shell that is just under 2.2lbs (1kg). You dock the Elite x3 in the Mobile Extender and it comes to life as a Windows laptop, with all of your data still stored on the Elite x3 phone that powers it. And yes, you can use a mouse and a keyboard when your Elite x3 is connected to an external monitor via the Desk Dock, or to the Mobile Extender laptop shell.
VR and 360-degree cameras were big: LG 360, Gear 360
Virtual reality was all the buzz at MWC 2016
Virtual reality was big at MWC 2016, and both Samsung and LG had something to show. The Samsung Gear 360 cam is designed to let consumers easily capture, see and share their life moments via spherical video and still images. You can shoot with the Gear 360, edit the results on select Samsung Galaxy phones, view them on their screens or the Gear VR headset, and share them on social media.
Then, there is the LG 360 VR, a VR headset that connects to the G5's USB Type-C port via a dedicated cable and works exclusively with the smartphone to simulate what LG describes as a "130-inch TV viewed from two meters away". It has a stylish design that follows the G5's language. It's also foldable so that users can easily carry it with themselves and watch VR content anytime, anywhere. The LG 360 CAM is a fine companion to the VR headset, letting users take 360-degree angle photos and 2K-resolution videos with 5.1 surround sound. There are two 13MP 200-degree wide angle cameras, a built-in 1200mAh battery and 4GB of expandable internal storage. The LG 360 CAM provides 2K video and 5.1 surround channel recording on three microphones to help users create high-quality 360-degree content.
Xiaomi Mi 5
The most affordable phone with Snapdragon 820
Chinese company Xiaomi is all the buzz in China, and while its devices are not officially available in the United States, enthusiasts might have heard about the brand known with its great value for the money phones.
The Xiaomi Mi 5 comes with Qualcomm's best, the Snapdragon 820, and it features an outstanding, refined design. At a starting price of just around $300 in China, it's half the price of the Galaxy S7s and LG G5s of this world.
HTC One X9 and a few others
HTC will unveil its next big thing later this year
HTC took the stage at MWC 2016 to unveil quite a few phones, but none of them were the high-profile devices that you might be looking for. The One X9 is the best-looking of the new HTC announcements: a metal phone with stylish looks it promises to blend affordability with style.
Then, there were the cheaper HTC Desire 825, Desire 630 and Desire 530, and you can find out more about each one of them in our detailed news coverage below.
Alcatel Idol 4S and Idol 4: surprisingly good-looking
Great looking and affordable phones from Alcatel
Can you say Alcatel and a great-looking phone?

Admittedly, that's not what comes to mind first, but Alcatel, a joint venture company between France's Alcatel-Lucent and Chinese TCL, has just unveiled its new Idol 4 series with two new phones: the Idol 4 and Idol 4S, and both look smoking hot. The pair features a metal frame and glass body with some accents that make them stand out in the crowd. While the two phones share very similar looks and visual style, they are different in size and performance power. The Alcatel Idol 4S is the more powerful of the two, a 5.5" device with a Quad HD display and running on the Snapdragon 652 system chip, while the Alcatel Idol 4 has a 5.2" handset with 1080 x 1920-pixel screen and is powered by the Snapdragon 617 chip.
Huawei MateBook 10: 2-in-1
Is it a laptop or is it a tablet? Well, it largely depends on what you're in the mood for. Meet the newly announced Huawei MateBook – a 2-in-1 hybrid device built with business users in mind. It aims to blend the portability of a laptop with the productivity capabilities of a Windows 10 machine. And while it isn't shaping up as a replacement for a Surface Pro 4, it does come with a few noteworthy tricks up its sleeve.

Holding the Huawei MateBook for the first time, we were more than content with its design. The device is slim and light for its class, but feels well-built and sturdy. Bonus points go for the metal-made frame and back, which give the slate a nice, premium feel in the hand. One clever addition is the 360-degree fingerprint reader, situated discretely between the volume buttons. There's no Windows Hello support, however.
Alcatel Plus 10: Windows 10 laptop-tablet hybrid
The Alcatel Plus 10 is a 2-in-1 LTE-connected device that aims to bring a productivity package for the budget cost you know that Alcatel is known for.
One look at the Alcatel Plus 10, we instantly take note of its varying usage modes. Even though Alcatel refrains from referring it to a tablet strictly, it can be used independently in that way for easy usage while on the go. Secondly, the 4G/Wi-Fi connected keyboard delivers that netbook/laptop-esque experience. And finally, the Alcatel Plus 10 can be rearranged to be in 'dock mode' to allow for an ideal viewing experience – whether it be watching movies, or doing a slideshow presentation.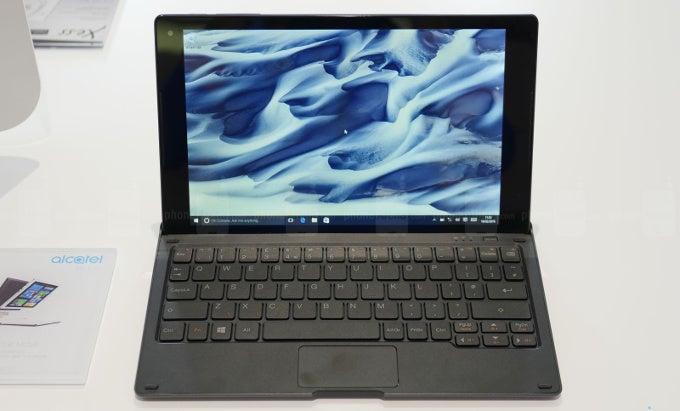 Alcatel Plus 10
Lenovo's low-key appearance: two affordable Vibe phones and 3 new tablets
One of the big Chinese phone makers today announces two new devices, the Vibe K5 and K5 Plus, which aim to go easy on your wallet. Indeed, the affordable price tags are the bigger highlights of the two devices, as they will set you $129 and $149, respectively. Unfortunately, you won't be able to get these in the US.
Then, there is a trio of affordable new tablets: the Lenovo Tab3 7, Tab3 8 and Tab3 10 Business.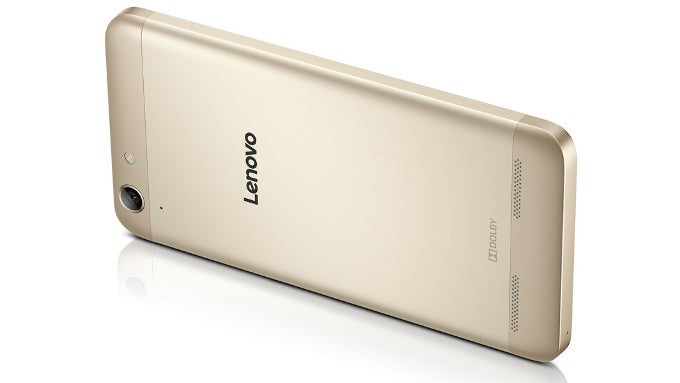 Lenovo Vibe K5
ZTE Blade V7 and V7 Lite: affordable
Freshly introduced at MWC 2016, the Blade V7 and V7 Lite are the latest additions to its Blade line-up, which is about nice looking smartphones with decent specs, targeted towards younger users. They are sold in over 50 countries, but they are yet to arrive on US soil.