Xiaomi Mi 5 is official: Xiaomi's most powerful phone ever boasts SD820, 4GB of RAM, and exquisite design
99+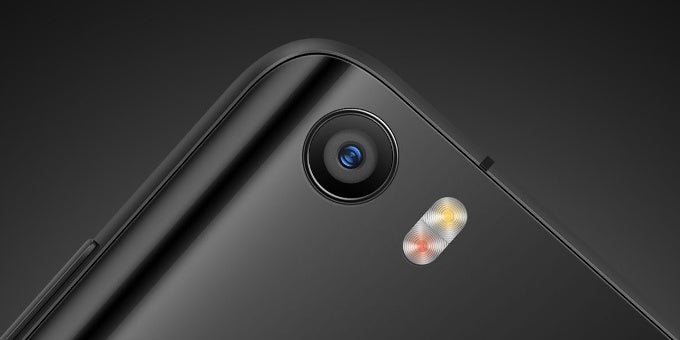 Almost two years in the making, Xiaomi finally unwrapped the Mi 5 on stage at MWC 2016 in Barcelona. The highly-anticipated device that officially succeeds the Mi 4. While we were waiting for the Mi 5 to become, well, real, we witnessed the arrival of the Xiaomi Mi 4i and the so-so Mi 4c, though a full-fledged flagship remained a mirage, of sorts. Interestingly, the rumor mill never ceased to come up with possible release dates for the device, but we can finally say that the official announcement day is today, February 24, 2016.
So, what did Xiaomi cook for us? An impressive device, that is. Actually, we are not dealing with one, but three different versions of the Mi 5 - Standard, High, and Exclusive. Design-wise, they are all similar, with curved rear edges that will most likely make it a comfortable handset to hold. There are some differences in the build materials, though — the first two are elegant sandwiches of metal and Gorilla Glass 4.0, while the Exclusive version employs ceramics and glass. What's rather notable is that it tips the scales at merely 129gr, which is truly impressive.
Here's what makes the Mi 5 click and tick:
Xiaomi
Mi 5
Platform
Android 6 Marshmallow
Dimensions
144,5 x 69.2 x 7.25mm, 129g weight
Display
5.15" Full HD (1080 x 1920)
SoC
Snapdragon 820
1.8GHz / 3GB RAM (Standard edition)
2.15GHz / 3GB RAM (High edition)
2.15GHz / 4GB RAM (Ceramic exclusive)
Cameras
16MP rear cam, 4-axis OIS, 4K video, Sony IMX 298 sensor
4MP front cam with 2.0-micron camera
Storage
32 GB (standard) / 64 GB (high)
128 GB (ceramic exclusive)
Battery
3000 mAh
Extra features
USB Type-C
As you can see, all of the versions above come with 5.15-inch 1080p displays and are equipped with a quad-core Snapdragon 820 chipset, clocked differently depending on the version. Reportedly, the Exclusive version of the Mi 5 hits around 140,000 points on AnTuTu, which is rather interesting. What's also notable is that Xiaomi has decided to ditch the eMMC storage standard and jump on the UFS 2.0 one, a commendable change and logical evolution on Xiaomi's end. Additionally, it's worth saying that the device has a fingerprint scanner, which is embedded in the hardware button up front.
As far as pricing is concerned, here's what the Xiaomi Mi 5 will cost you (if you find a way to get one). The Standard version costs 1999 yuan (~$306), the High one will set you back 2,299 yuan (~$352), while the top-end Exclusive one will set you back 2699 yuan (~$413). Of course, these are the prices for mainland China, so you will most probably have to shell out a little bit more if you want to get one. The device will arrive to India and other markets later on, though the US one still looks like a bar too high.
source: Xiaomi
Recommended Stories