Xiaomi Mi 5 vs Apple iPhone 6s vs Samsung Galaxy S7 Edge: specs comparison
23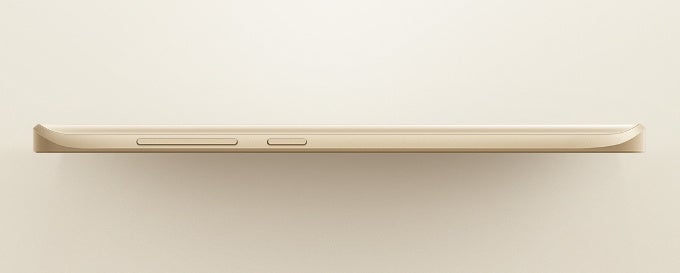 Chinese company Xiaomi is all the buzz in China, and while its devices are not officially available in the United States, enthusiasts might have heard about the brand known with its great value for the money phones.
The Xiaomi Mi 5 is the new flagship: the most affordable Snapdragon 820 phone out there, at a starting price of just around $300 in China, it's half the price of the Galaxy S7s and LG G5s of this world.
If this alone hasn't captured your imagination, the Xiaomi Mi 5 does not shy away from comparing directly against the best out there: it stands on equal footing with the Samsung Galaxy S7 and Apple's iPhone 6s in terms of specs, and it takes pride in great design craftsmanship as it cameras does not annoyingly stick out and it has details nice and centered.
But that's not what you came here to read about: you have come to see how the Xiaomi Mi 5 specs compare against the Samsung Galaxy S7 and Apple's iPhone 6s, and we've got you covered. Take a look right below.
Xiaomi
Mi 5
Samsung
Galaxy S7
Apple
iPhone 6s
Platform
Android 6 Marshmallow
with MIUI
Android 6 Marshmallow
with TouchWiz
iOS 9
Dimensions
144,5 x 69.2 x 7.25mm
129g weight
142.4 x 69.6 x 7.9mm
152g
138.3 x 67.1 x 7.1 mm
143g
Display
5.15" Full HD (1080 x 1920)
5.1" QHD Super AMOLED (1440 x 2560)
4.7" IPS LCD
(750 x 1334)
SoC
Snapdragon 820
1.8GHz / 3GB RAM (32GB)
2.15GHz / 3GB RAM (64GB)
2.15GHz / 4GB RAM (Pro)
Snapdragon 820
Apple A9
RAM
3 GB / 4GB
4 GB
2 GB
Cameras
16MP rear cam, 4-axis OIS, 4K video
4MP front cam with 2.0-micron camera
12MP rear cam with Dual Pixel, OIS, f/1.7 lens
5MP front cam, f/1.7
12MP rear cam
5MP front cam
Storage
32 / 64 / 128 GB
with microSD support
32 GB
with microSD support
16 / 64 / 128 GB
NO microSD
Battery
3000 mAh
3000 mAh
1715 mAh