HP Elite X3 hands-on
25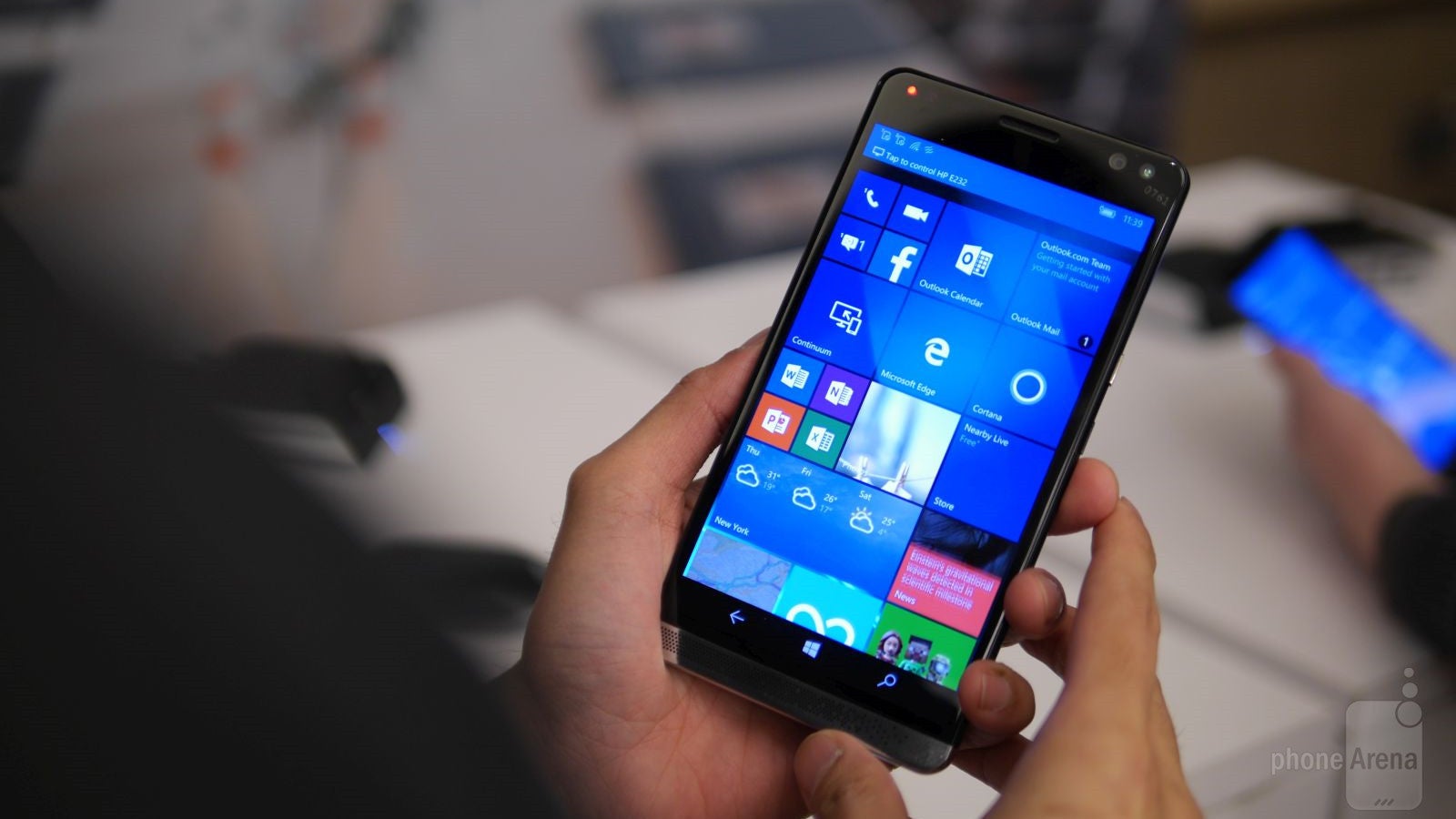 HP hasn't meddled in the affairs of the smartphone business after the abrupt, dissolution of the Pre 3 back in 2011. In one fell swoop, the smartphones we all knew and loved, powered by webOS, were only a distant memory – only receiving life once again courtesy of LG.
Well people, it's 2016 and HP feels as though it's a ripe time to once again stage an assault into the lucrative smartphone business with its latest, and long time coming, HP Elite X3. This sufficiently spec'd smartphone is powered by Microsoft's still budding Windows 10 platform, but it's able to differentiate itself from the pack by harnessing the power of Continuum. As the company puts it, the HP Elite X3 is "the one device that's every device."
Design
Considering that HP hasn't been in the smartphone market in quite some time, especially the Windows side, we're quite impressed by what they've delivered with the Elite X3's design. Needless to say, it's very much like the plablet-eqsue sized devices currently around, but it bears a few noticeable originalities that makes the entire thing come off as attractive looking.
Beyond the obvious of it being gigantic in size, it blends a modern design that consists of a streamlined and svelte construction, a matte finished rear casing, and a unique pattern that makes up the speaker grill. There's certainly a substantial feel holding the handset, but everything feels pretty good in the hand at the same time too.
In all fairness, HP's first venture into the Windows 10 space seems a lot better than Microsoft has done with the 950 and 950 XL. This by itself looks like a handset that's been meticulously design and well cared for, whereas Microsoft's 950 series seems more like prototype-level looking smartphones. Best of all, too, it features a dual-SIM slot, IP-67 certification for water and drop resistance, iris and fingerprint readers, dual front-firing B & O optimized speakers, and a hefty 4150 mAh battery.
Display
Naturally, the immense overall size of the handset is mainly due to the equally massive 5.96-inch 1440 x 2560 AMOLED display it's packing for the ride, which features an anti-reflective coating and is protected by Corning's Gorilla Glass 4. There's a vast amount of real-estate to work with, obviously, but thankfully there's no compromise to its crisp visuals and strong details.
Being AMOLED and all, it exhibits all of the qualities that are characteristic of the technology – like its saturated color tones, wide viewing angles, and that deep black reproduction. And yes, it has even the same potency with its iridescent glow in the dark, which helps to captivate attention towards it. However, while it does nicely to produce a sufficient amount of luminance under the indoor settings we're checking it out, we're kind of curious to see how it fairs outdoors with the sun present.
Interface and Functionality
Windows 10, what more do we need to say about this that we haven't explored previously in the Microsoft Lumia 950 and 950 XL? At the heart of it, the experience here with the HP Elite X3 doesn't differ at all – delivering the same, consistent experience from before.
Even though the platform still trails its rivals on several fronts, like its less than appetizing amount of third party apps support, Windows 10 certainly has its uniqueness, especially when it relates to the productivity side. Leveraging the power of Windows 10's PC-like experience in Continuum, the HP Elite X3 extends its full desktop experience to other HP-made peripherals. Yes, there's the HP Desk Dock, which is similar in premise to how the Display Dock works for the Lumia 950 series, but HP has gone on to add more firepower into its arsenal.
For example, the list of additional docks includes the versatile HP Mobile Extender that brings the experience to a laptop, as well as the HP Display that presents us with a desktop experience. The phone's Continuum feature is what's leveraged in both accessories, by way of physically connecting the HP Elite X3 to them via the USB Type-C connection – or wirelessly too. No word has been given out relating to the prices of these accessories, but it surely emphasizes the point that the smartphone is the brains behind the entire operation.
Processor and Memory
This wouldn't be a contemporary phone if it weren't harnessing the same power as its competitors, a quad-core 2.15GHz Qualcomm Snapdragon 820 MSM8996 chipset coupled with 4GB of RAM and the Adreno 530 GPU. Not surprisingly, it runs exceptionally smooth in our quick run-through of the phone, which is a constant characteristic amongst all Windows 10 devices thus far.
We certainly are confident that this hardware is going to be effective in handling the needs of power users, but we also suspect that it'll do nicely for gaming as well.
As for memory, HP is generous enough to endow the Elite X3 with a plentiful 64GB. That alone is adequate enough to satiate the appetite of heavy users, especially those who record a ton of 4K videos.
Camera
Paying closer attention to the camera setup here, it's boasting a 16MP rear and 8MP combination. In a world of numbers, the specs will satisfy people on a broad level, but we're curious to see how it fairs in real-world use. Frankly, we didn't get much time checking out the camera app, but we will certainly note that the Elite X3, just like the Lumia 950 and 950 XL, employs iris scanning as another means of unlocking the phone.
Expectations
From what we can gather so far, the HP Elite X3 is shaping up to be a strong competitor and alternative to Microsoft's offerings. From a specs and features point, it blows away everything that Microsoft has delivered with its phones – it's just vastly superior in every facet. In particular, the various peripherals being tailored to the phone definitely broadens its functionality, but with an added cost of course, which is something we don't know about right now.
All told, HP is aiming to strike a chord with professionals with the Elite X3. Everything about it seems to reveal and obvious certainty, especially with those optional peripherals, its extensive corporate apps on the go, and its integrated security features. Even though its price isn't being revealed just yet, its anticipated release time frame is being pinned for later in the summer. Let's just hope it falls into the same range as its rivals, somewhere around the $600 to $700 area.