Lenovo YOGA Tablet 2 (10-inch) hands-on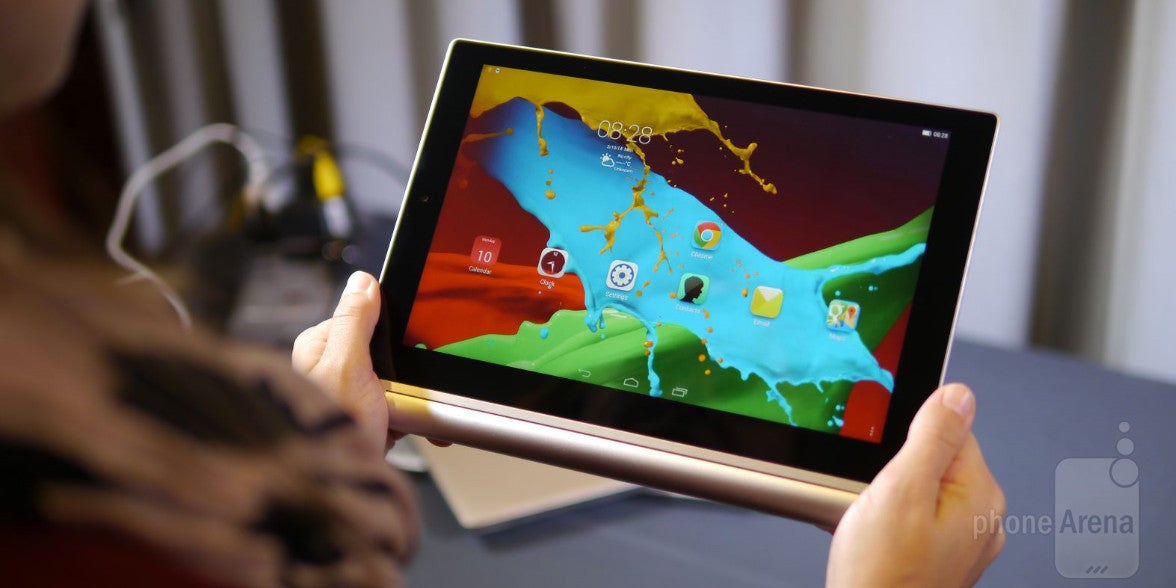 If the 8-inch version of the Lenovo YOGA Tablet 2 is a tad bit too small for your liking, the 10-inch version is the natural option to think about – that's if you're into Android tablets, that is. Visually, this tablet looks very much like its predecessor, which isn't a bad thing per se, especially when it features a pretty razor thin profile, only to be thicker towards the end where its cylindrical hinge sits. Indeed, it's not an original design, but when looking at the landscape, it continues to be unique looking.
The original model featured a 10.1-inch 1280 x 800 display, which was later replaced by the higher resolution 10.1-inch 1920 x 1200 display of the Lenovo YOGA Tablet HD+. Well, this model packs the same 1920 x 1200 IPS LCD, which looks pretty darn sharp. Another change is its choice of using Intel's chip, as opposed to the MediaTek processor of last year's model – it's actually a quad-core 1.86GHz Intel Atom Z3745 processor with 2GB of RAM. Naturally, the customized Android 4.4 KitKat experience running on the tablet performs pretty swiftly, but we're still on the fence regarding its gaming performance.
Things are looking pretty good for this 10-incher, especially when it's bearing a price point of $299.99. Price alone is already looking pretty favorable for it, but it needs to perform handsomely in a variety of areas to make it a sound offering. In general, the Android tablet market is heavily dominated by Sammy's line of tablets, but Lenovo surely has a solid group of its own.