LeEco Le Pro3 and Le S3 gain an app drawer and much more in latest EUI update
4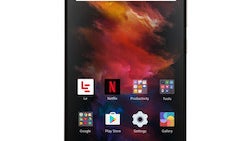 Affordable smartphones have gotten insanely good over the past couple of years. The type of phone you're able to get for $400 or less is tremendously better than what was once possible for this price range, and one company that's very familiar with the world of good, affordable smartphones is LeEco. Both the Le Pro3 and Le S3 offer a great spec-to-price ratios, but one aspect to these handsets that's not all that great is the software they're running.
LeEco decided to stick its own custom skin on both smartphones rather than sticking with stock Android, but a recent update to EUI (LeEco's Android skin) finally addresses one of the main pain points for the Le Pro3 and Le S3's software - the lack of an app drawer. In the latest update to these two phones' software, the trusty app drawer will be making an appearance for the first time on this hardware. It'll be positioned in the middle of the dock near the bottom of the phones' home screen, and the launcher for LeEco's LeTV app will be moved to the right of it.

Photo showcasing improved HDR capability on the LeEco Le Pro3
The decision to add an app drawer is a move that LeEco says it made based off of feedback from its customers, but this isn't the only upgrade you'll find in the new version of EUI. The LeEco Le Pro3 will be getting improved HDR image quality when taking pictures with its camera, whereas the Le S3 will receive a boost in low-light photo performance and faster speeds when connected to Wi-Fi. Both phones will get access to new parental controls, slightly tweaked feedback when unlocking either phone with your fingerprint, and better overall Bluetooth reliability.
These new features and improvements are expected to hit both the Le Pro3 and Le S3 within the next few days or so in the form of a software update, so be sure to keep your eyes peeled if you're an owner of either handset.