Is Microsoft squandering its opportunity to roll out a new flagship?
31
This article may contain personal views and opinion from the author.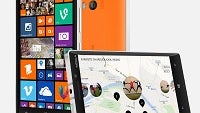 If you had to be reminded that the last Windows Phone flagship to hit the stage from Nokia and Microsoft was the
Lumia 930
, you're not alone. If you had to double-check to confirm it, along with its Verizon-exclusive cousin, the
Lumia Icon
, was actually released earlier this year, you wouldn't be alone there either, but it feels like they've been around, and
Big Red has already retired
its model.
To be fair, hype around smartphones generally doesn't last beyond a few weeks, maybe a couple months. Case-in-point, I haven't given much thought to the
Samsung Galaxy S5
since, well, this writing is the first time in a while. Of course, in Samsung's case, the company makes so many different devices, it's easy to forget what came out when and where. Since the S5 was announced in February and released in March of this year, Samsung has announced or released 40 –
forty
,
four-zero
– phones, smartphones and tablets.
Many of those were variations of a flagship like the S5, or even the Note series, but the fact remains, that company just loves hammering the market with a new device every week. We already know Apple's iPhone is an annual event, and so too are specific models from Samsung. What about Windows Phone?
Where's Waldo?
Well,
what about Windows Phone
? Nokia Devices, now Microsoft, has followed a rather odd product plan over the past year-and-a-half. No doubt, the gears were gummed up by the now deceased
Nokia X
effort, but looking at the line-up of current devices coming out of Redmond, I have to ask what Microsoft is waiting for? More importantly, is 2014 an indicator of what 2015 will look like? It's like looking at a Where's Waldo landscape, all sorts of activity and
not much standing out
to make Windows Phone noticeable amidst the noise.
It needs to be more than OEM partners
Microsoft has made big hey with announcements over
new OEM partners
for Windows and Windows Phone. It is no small thing to get manufacturers to commit in that fashion, and with zeroed out license fees, it is certainly costing Microsoft. Nonetheless, most of those announcements have been for manufacturers who intend their products for developing markets like India, China, Eastern Europe, and other parts of Asia. That means using established generation old technology and nothing to make the gadget geek's heart flutter.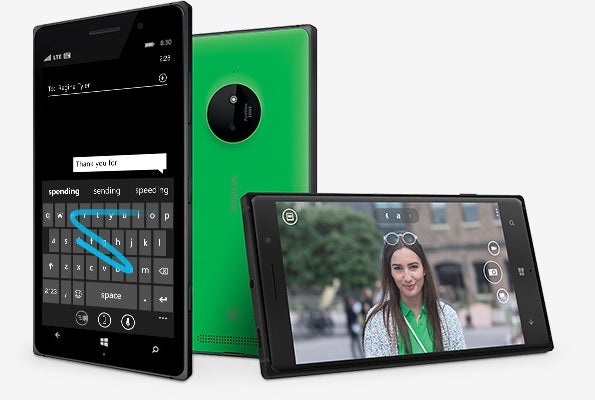 The Lumia 830 is a fine device, though a flagship it is not
That in itself is not a problem, but the latest device announcements, like the Lumia 830,
Lumia 730
,
BLU Win HD
,
Yezz Billy 4.7
,
Micromax Canvas Win
, and
Archos 40
all cater to a demographic that neither drives nor pulls technological advancement. These developing "masses" drive innovation insofar that it challenges the OEMs to make devices that are affordable, but if that were uniformly acceptable, then we may as well stop making cutting edge gear now because, what's the point otherwise?
Microsoft inherited two, arguably three, banner bearing designs with its acquisition of Nokia Devices, the Lumia 930, the
Lumia 1520
, and who can forget the
Lumia 1020
? These are three distinct form factors by which any other device could be shaped to address any other market need. In fact, the 1520's near-twin, the
Lumia 1320
, is just such a device.
Late timing and more late timing
I thought long (well, not so long) and hard about Microsoft's timing in all this, and figured that maybe it would have something to do with Windows 10. That would be great, until I read
that Windows 10 will not land
en masse until late summer 2015 at the earliest. Surely Microsoft would not hold back on the big guns for another eight or nine months, would it? I then thought maybe Microsoft was keeping the deck clear so that the
HTC One (M8) for Windows
would be the hardware darling for the platform during the holidays -- not an unreasonable thought, but I don't see any company willingly just stepping aside for competition, hardware partner or not.
Perhaps there will be some grand announcement at CES 2015 in Las Vegas. It's possible, but I'm not holding my breath. The biggest announcements don't create as many ripples as one might think given all the activities going on at that convention.
I am not trying to be a naysayer here, I really like Windows Phone, and I really,
really
like the Nokia experience of the Lumia devices. Given all that, the platform is still very much in need of TLC and heavy refinement. Even on my Lumia 1520, I still see the "
dancing dots of waiting
" too much, and while that could be argued as a sign of developer disengagement, it is also a reality of the fact that apps compiled for Windows Phone 8.1 are not backward compatible for Windows Phone 8.0.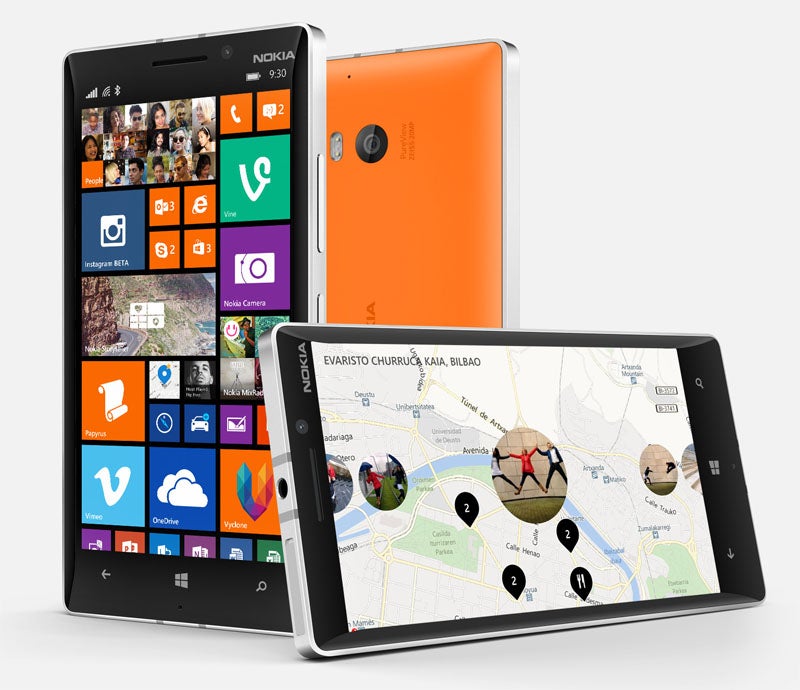 The latest flagship, the Lumia 930, is less than a year old, but not available everywhere
Microsoft, for as dominant as it is in software, is not anywhere near being a big fish in mobile. It is competing amongst what is ostensibly a duopoly, and it came to the party years late for good measure (Windows Mobile had since evaporated). I used to wonder if there was room for four or five major mobile platforms in the market place, and being the free market guy that I am, I still think robust competition is the best arena for consumers and geeks alike.
Deep inside though, there is a nagging voice wondering if there's room for even three major mobile platforms. The current market share indicates there isn't, but then I must remind myself that all titans of industry rise and fall. Microsoft has risen and fallen, but it is not insignificant and is rising in other ways. BlackBerry rose and fell and it too is not out of the picture. So go the companies before them, so will go the enterprises of Apple and Google at some point. Even without a "fall," the picture of mobile will change.
Of course for that to happen, one must be a willing and active participant in that change. As good as Windows Phone is, and for as much potential it has, I feel as though Microsoft has missed, and is still missing some key opportunities in developed markets, markets that will play a significant role in driving the direction of the platform.
Where's the beef?
So, to coin a question of the ages, "Where's the beef?" The
Lumia 830
is a fine device, and I would argue is a contender for those considering the HTC One (M8) for Windows. However, in my opinion, it is not a contender for
HTC's Android counterpart
, or other Android based competitors who have really stepped up the game to provide a smooth user experience which has been a traditional hallmark of Windows Phone.
Where is the hardware that will turn mobile photography on its head like the 41-megapixel monsters Lumia 1020 and its predecessor, the
Nokia 808 PureView
did? Where is the next generation PureView technology in a more mainstream 20-megapixel sensor (for those that do not want the ability to take a picture of the inside of their cat's head – more on that in a moment)? Where is the next generation ClearBlack display? Where is the next step step in an enhanced Windows Phone user experience (be it tiles, notifications, et al)?
Also, what is up with the apps? I'm talking about quality more than quantity at this point, but the latter is still important in a few key areas, most notably, localized apps. I've made points before about how the
apps we use define the experience
as much as the OS or hardware. Without a stronger effort in mobile-payment and banking, I envision a continued obstacle for Windows Phone.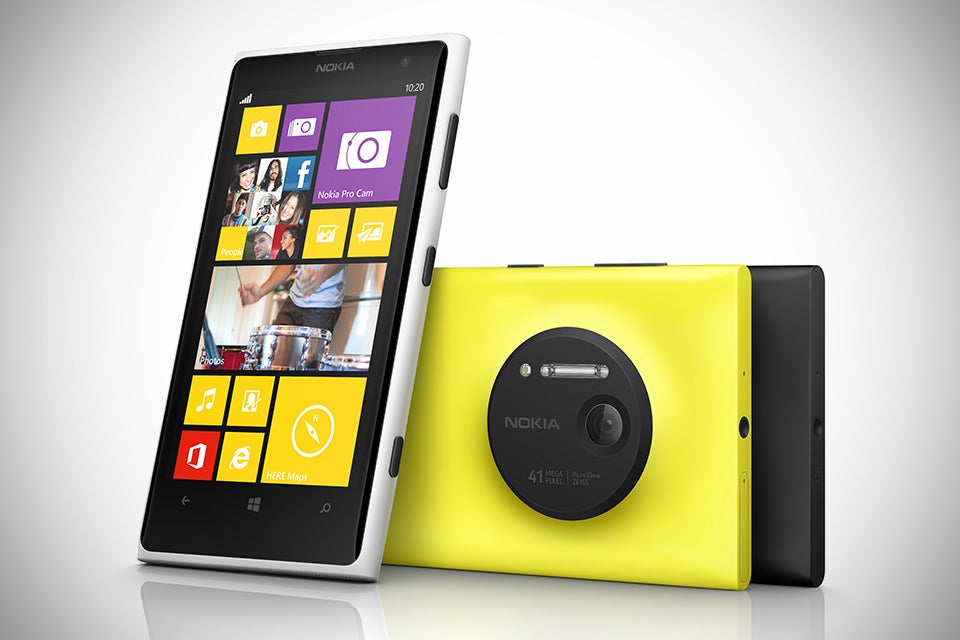 The Lumia 1020, like its predecessor, the 808 PureView, crammed amazing photo technology in an accessible form factor
Beyond the common "lack of apps" argument though, I want to know what has happened to the development of these apps. Instagram hasn't been touched since February, Twitter since July, and Vine is a year old. Facebook remains what I call a "second-party" app. It's developed by Microsoft so it's not a completely detached third-party team. Unfortunately, the Windows Phone experience is nowhere near what Facebook dedicates its own resources to with Android and iOS.
It's not all doom and gloom though. Facebook is excellent at maintaining its Messenger app. The Skype team is methodical, as is the GroupMe guys (both owned by Microsoft). WhatsApp is on its game too. Still, the overall app climate feels quite a bit cooler than on competing platforms.
Mind share
This is the first holiday season in a couple years where Microsoft has seemingly surrendered mind-share, and that's saying something considering the splash made with the introduction of Windows Phone 8 two years ago, and announcements made at
Nokia World
in Abu Dhabi, UAE last year, two big events that gave great exposure to the
Lumia 920
and Lumia 1520 respectively. The hardware (high-end and low-end) and the climate helped drive considerable growth for Windows Phone.
Since the
Build 2014
developer conference however, most of the noise from Microsoft has been on the services front, like
Office for iPad
, and ever
expanding storage on OneDrive
. The hardware is keeping the assembly lines moving, but as I noted earlier, the products aren't getting the enthusiasts excited.
Enthusiasts and cats
The Lumia 1020 may not have been the best-selling smartphone in the world, but among mobile enthusiasts, everyone knew what it was, and everyone knew about that wicked 41-megapixel camera. Now I'm not a super-photographer. I mess around with settings a little bit every now and again, but mostly, I keep things in "auto."
I joke a lot about the internet and cats, but this time it's actually relevant. Late last year, while tinkering around the house with my then-newly-acquired Lumia 1020, I took a picture of one of my cats in the kitchen. Being an Abyssinian, he doesn't stand still very often. That's why I was surprised with how well this particular picture turned out. Knowing the Lumia 1020 is not the fastest camera in the world, I started looking at how Bubu's (my cat) pupils hadn't adjusted to the initial focusing, and the xenon flash shed light upon everything.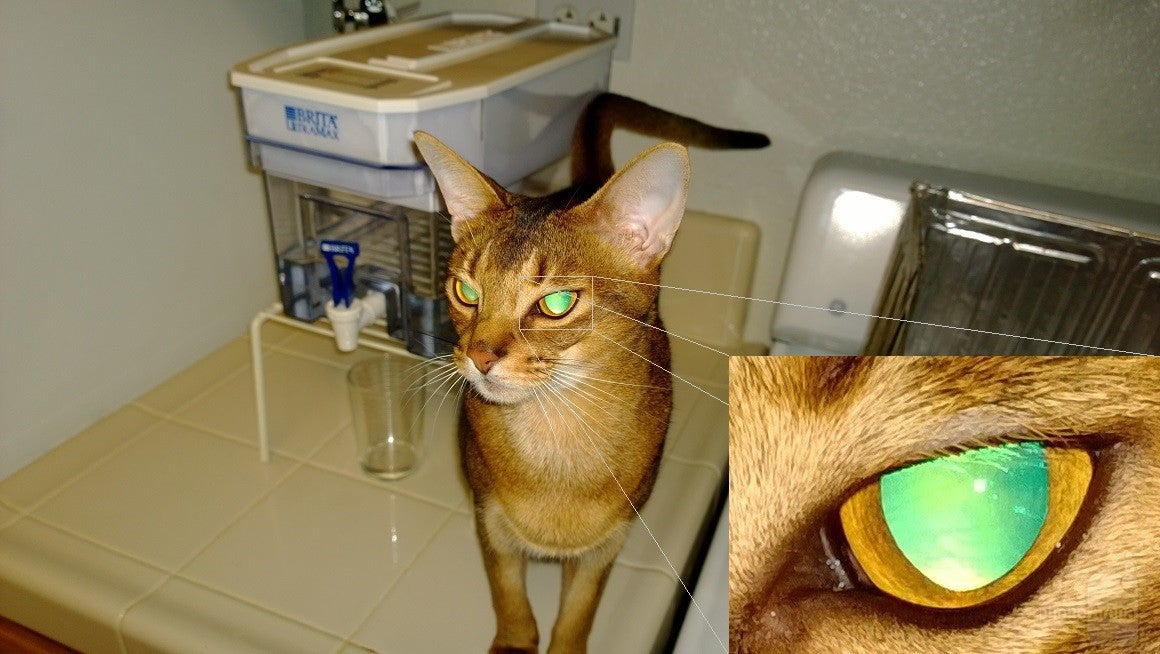 Meet Bubu, the Abyssinian. This picture (cropped) was taken just over a year ago with the mighty camera found on the Lumia 1020. Thanks to lucky timing and exceptional PureView processing, the detail is amazing. If you look closely, you can see part of the texture of his retina. When was the last time you took a picture of the inside of something's head? The original image is a full 8MB, 7712x4352. All settings were on "auto."
I was quite interested in the full resolution picture. When I focused closely on his left eye, I realized that the camera captured more than just the reflection of the retina, but it was showing some texture of the retina itself. Literally, this amateur took a picture of the inside of his cat's head.
That is the kind of stuff that can feed enthusiasm for a product line and a platform. That is what can drive imagination for advancing technology to the next step. Camera technology has always been the shiny point of the Lumia series of devices. The unique experience of Windows Phone has been the allure of the platform. Both can waddle along, but in a sea of Galaxies and iPhones, the light shined from this platform needs to be twice as bright, twice as often.
The burden
Singular feature sets that rise above the rest in such a pronounced fashion are a way to build and keep mind-share. The challenge is to drive home that issue just-enough -- not too much, and certainly not too little. Right now, Windows Phone is doing the latter, but I am really hoping that this is a calm before the storm and not the result of people scratching their heads, wondering how to behave like a designer and manufacturer.
That is not to say I am questioning Microsoft's acquisition of Nokia Devices. In my opinion, the company made a bold move to vertically integrate and bolster its value chain. From the assembly line to the retail shelf, Microsoft now has a role to play with at least some of its product line. The challenge now is to ensure that product line continues to capture imagination like it has in the past, enough so the rest of the platform can get caught up. Microsoft may have been the larger company in the deal, but Nokia's branding for mobile devices are arguably even bigger shoes, and they are Microsoft's to fill.
Microsoft may be a great software partner for OEMs, but as it now makes hardware that accounts for 90% of its own mobile install base, the rise or fall of Windows Phone is at the mercy of Redmond. I want to see it rise a bit higher, the burden is Microsoft's.