How to boost your sex life: Durex reveals one feature every smartphone has that will help
19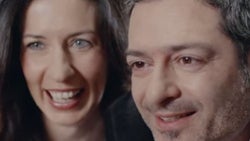 Did you know that there is one feature that all smartphones have that can make your sex life so much better?
It does not matter which phone you are using: be it the latest iPhone 6 or 6 Plus running on iOS, be it a fast and powerful or an ultra-affordable Android, or the third-contender, Windows, all devices have that one feature.
Durex's latest research has come up with this unifying method to give your love life a boost, and to present the ground-breaking discovery it brought couples of all walks of life, races, and sexual orientations to its offices to tell them more about it.
A universal, cross-platform way to give your love life a boost
You are free to guess: is it the accelerometer that every phone has? Or is it the gyroscope? Or maybe the camera? We won't spoil it for you, though: you can see that universal technological solution to boost your love life right away in the video below. Take a look and let us know your thoughts in the comments below, will you use it?
Recommended Stories