Hooks is an app that keeps you posted on everything you're into via push notifications
1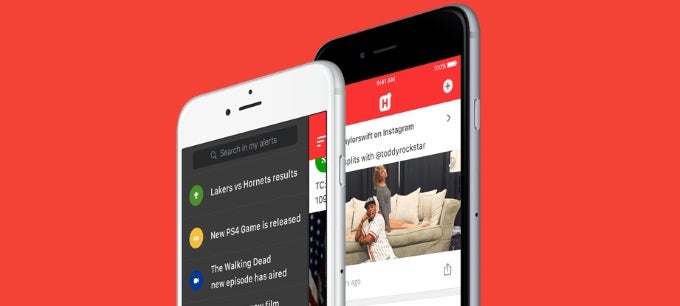 Push notifications are one of the most convenient and immediate methods of keeping up with whatever interests you while you're using your mobile device. Hooks takes advantage of them to keep you posted on anything you care for. Hooks learns your preferences and goes on to notify you about them right from the center of your lockscreen. The app lets you subscribe to over a hundred channels targeting different interests and hobbies. You can keep up with brand mentions on social networks, sports teams (NFL, MLB, NBA, NHL), music shows nearby or afar, new video game releases and Twitch streams, weather reports, TV show episodes, and everything in between.

Entertainment aside, you can also receive timely allergy outbreak and natural incident alerts, top restaurants to try on your next out night, courier shipment tracking and currency exchange rates, stocks, horoscopes (indeed, the stars can send push notifications nowdays), and many other topics and information streams. Just open the app and head to the 'Create Alert' menu to specify the content you want to listen in for, or go to the 'Popular' tab and add alerts from the category that lists what other Hooks users are heavily into!
Get hooked up!
Although Hooks has some rough edges, mainly in its speed of response and amount of customization options available, it pulls off its main duty quite adequately. You should give it a whirl, unless you are an extreme push notifications hater and can't stand your app drawer filling up with news! Hooks is free and up on Android and iOS.