Google plans on changing Android's design?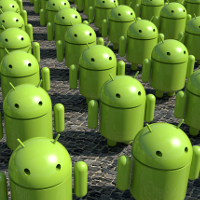 Back in April, we showed you
screenshots displaying what was claimed to be a design overhaul for the Android UI
. A report published on Thursday, states that Google is working on a project called "Quantum Paper," which will offer one UI for Google apps on Android, iOS and on the web. This could lead to a change in design for the Android platform itself.
Developers will have access to the design language from Google, which is an incentive for them to match the UI that Google has in mind. The new look will start to be seen first in apps, with the recent version of Google+ showing some aspects of the refreshed look.
Take a look at the screenshots below and you can see new files for Gmail such as Finance, Travel and Purchases. There is also a "pinned" feature that allows emails to be pinned, floating at the top of your inbox, so you can quickly refer to them at a glance. You can also snooze an email, which means marking it as read for a specific period of time. When the time expires, the email returns to an "unread" status at the top of your inbox.
Let us know what you think of the new look for Gmail, by dropping a comment in the box below.
source:
Geek
via
AndroidPolice