Google+ for Android updated with adding snow to photos, better search, and more
3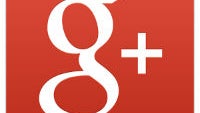 One of Google's big new additions to Auto Awesome for the holiday season is adding animated snow effects to photos, and with a new update to the Google+ app for Android, you can add that yourself right on your mobile device. There are actually quite a few cool new features in this update including better search, notifications and more.
Of course, the real news is snow though. All you have to do is open a photo and shake your device and the snow will start, shake again to save. Other than that amazing feature, there are some pretty cool new features to be found in the rest of the app. The search box has been unified, so you can now search posts, people, photos, and communities all from the same place. The update also adds more granular control for notifications, so you can choose what people will actually trigger a notification and not get overloaded with buzzes.
The What's Hot section has also been made quite a bit more useful with new category filters, so you can see posts specifically for Music, Science, Sports, and Photography. (This is one feature that we were excited for, but we couldn't figure out how to actually use it, at least on a phone. We didn't test it on a tablet.) Lastly, Google has added a little surprise for the holidays: when you +1 a post, you'll get some hearts for spreading the love.
The rollout is starting now, so you should see the new version hit your device sometime soon.