Google+ app updated to fix Swype support, Huddles, and Circles
18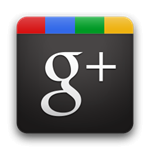 The Google+ Android app has been updated again, bringing new features:
Customize the main stream view to show Streams from individual Circles

Fixed some issues encountered by users with the Swype keyboard

Set permissions for who can start a Huddle with you

If someone you've never Huddled with before invites you to a group Huddle, you can now dismiss the invitation (without blocking them)

New UI allows adding multiple people or entire Circles to an existing group Huddle

Set photo as wallpaper

Performance improvements and bug fixes throughout the app
The big feature here is the custom Streams, which allows you to choose from your Circles and add new sections so you are no longer forced to navigate between the Streams pane and the Circles pane in order to get the different filters. Now, you can just swipe across to get Streams for whichever Circles you want.
Another very useful addition are the controls for who is allowed to invite you into a Huddle, and better controls over Huddle requests.