Google Now Launcher showing Now card information for some users under the Search bar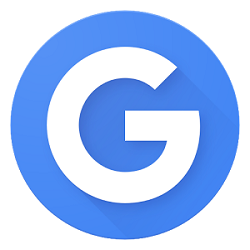 With Google's new
Pixel
phones, the company's main goal is to deliver users with information from the
Google Assistant
as fast and efficient as possible. The Google Assistant is essentially the evolution of what was started with Google Now, and although we've still got to wait a little bit longer before Pixel shipments start going out, it looks like some users of the Google Now Launcher are seeing an update that is displaying more contextual information directly on their home screen.
The latest update to the Google Now Launcher looks to be hitting some users that are running beta version 6.6.14.21 of the Google app, and the new change shows little sub-widgets that are displayed directly below the persistent Google search bar at the top of the home screen. These transparent widgets appear to show information from your Now cards, such as the weather, time to your work, etc., and they can easily be dismissed by tapping on the "X" that's located to the right of them. However, tapping on the main body of the sub-widget will take you to that card within your feed for Google Now cards.
This feature has only rolled out to a select number of people, but if you want to see if you've got access to it yet, there's any easy way to do that. Simply go to the settings of the Google Now Launcher, and if you have a selection that says "Widget" underneath the Search section, you'll be able to tap on that and choose whether or not you want to turn these widgets on or off. It's definitely a nifty little feature, and we certainly wouldn't mind if we saw this rolled out to more users in the near future.