Google I/O 2013 in images: the people and the announcements
3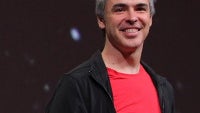 Google I/O 2013 has focused on developers, on the people that have built the 700 000+ Android app ecosystem, the people who push things forward and unveil the true potential of Google's platform.
And now to convey the atmosphere of such a huge gathering of like-minded developers like Google I/O, and to just bring us the spirit at Moscone West in San Francisco, Google's Developers channel on Google Plus has released an official gallery of the faces, the people and place that made this conference possible.
It's a dive into the democratic and future-driven atmosphere at Google showing us a sneak peek at the company culture - with bicycle parking for all attendees and colorful rest areas. Take a look at this and some key I/O moments below.
source:
Google Plus