Gmail for iOS updated with better navigation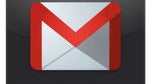 It may be a relatively minor update of the Gmail app for iOS, but it's a really nice one nonetheless. There have been some relatively basic things missing from the Gmail app for iOS, but Google has finally taken care of at least a couple of those issues. The new update makes for better navigation, and easier actions on messages.
The big addition to the app is the ability to now swipe to navigate to the previous and next messages in whatever folder you are viewing. So, rather than having to back out to the inbox or whatever folder you're viewing, you can just swipe left or right to switch conversations. The update also adds better ways to take action on multiple messages. Just select a message and it'll trigger a new "edit mode", which will allow you to select more messages, and choose an action.