Floor plans, landscaping and renderings of Apple's new campus surface
54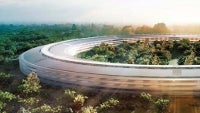 The beautiful city of Cupertino and its citizens are getting a new neighbour. Or more precisely, the old neighbour residing on 1 Infinite Loop is moving to a brand new crib, or should we call it a futuristic space ship? Either way, it's an impressive, gorgeous, round, 4-storey-high construction that complies with Cupertino's no-tall-buildings code.
It's also the place where probably the most secretive company on Earth will be developing its newest products.
Either way, now the full floor plans, site plans and landscaping, and even renderings are out on Cupertino City Hall's website, so you can watch and maybe build a miniature Lego space ship campus. Or just watch the images below. Your choice, for all of the images hit the source below.