Falcon Pro updated with full Offline Mode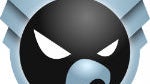 Falcon Pro is one of the best Twitter apps available for Android phones and it just got quite a bit better. The new update for the app adds a full Offline Mode, which could be a pretty nice feature. The new mode will prefetch images, video thumbnails, and article images when updating your feed, so you can read new tweets and see all images even if you're offline.
The update also adds the option to open Play Store links directly in the Play Store app; and, it adds translations for Portuguese, Thai, Dutch, Catalan, Arabic, Chinese, Turkish, and Hungarian. Of course there are the usual bug fixes on top of all of that.
Falcon Pro is an app that ran into some trouble a couple months ago, because it was so popular that it hit Twitter's new token limit. Because of that, the developer bumped the price of the
app to $132
to discourage users from purchasing it, then ended up
revoking all of the app tokens
and starting from scratch.
All that to say, if you want to use Falcon Pro, you should probably jump in soon (the app costs just under $2), because it's bound to hit that limit again. And, if you tried it, but don't use it, we'd suggest you go to your
Twitter app settings
and revoking the access for Falcon Pro, so someone else can get in on the app.