Falcon Pro updates app to reset Twitter tokens, price back to $2
1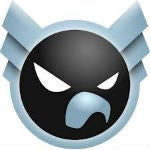 If you're a fan of the Falcon Pro Twitter app for Android, or you've been wanting to give the app a try, now is your chance. The big news recently has been that Falcon Pro hit the Twitter token limit, and couldn't accept any new users, but a new update is changing that. With the new update, Falcon Pro is requiring users to re-authenticate the app.
Falcon Pro had notably bumped up the price of the
app to $132
to dissuade users from buying it, because of hitting the token limit. But, developer Joaquim Vergès has had a better idea: he's revoked all of the user tokens. The plan is that this will get rid of any tokens from users who bought the app, tried it out, but stopped using it. The only other way to get those tokens back would have been if users actively revoked Falcon Pro from their Twitter accounts.
Your spot in the reading list won't be saved, but all of your other settings should make the transition. And, at least for now, the price of the app has dropped back down to about $2. Of course, if it hits the token limit again, that may change.