Falcon Pro ups the price to $132 to fend off users after hitting Twitter's limit
6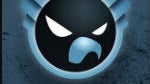 We knew it would happen eventually, and now we're getting to see exactly what happens to a Twitter app when it runs into the new rules that Twitter has instituted. Recently, Twitter changed its terms so that new apps could only support 100,000 tokens (aka users), and Falcon Pro has hit that limit. Now, in an effort to fend off new users from downloading the app, Falcon Pro has upped its price to $132.
So, the story goes that the Falcon Pro app hit the token limit last week. Hitting that token limit means that new users simply can't use the app, although the app will continue to work for existing users. Tokens can't be reclaimed through delinquency, only by users actively revoking the app permissions, so if you tested out the app and never used it again, you could still be counting towards the token limit.
The developer of Falcon Pro, Joaquim Vergès, says that he saw this coming and reached out to Twitter in January, but didn't get much guidance on getting more tokens, and recently heard from Twitter that
he won't be getting any more tokens because Falcon Pro "doesn't provide any features that their app doesn't have already."
Other Twitter apps in similar situations simply launched a new version of the app, which gets a new 100,000 tokens, but Joaquim doesn't seem too keen on that idea, because Falcon Pro was just meant to be a side project.
Now, there is a big disclaimer in the Play Store description, and the price has been raised to dissuade new users from downloading the app. But, the app gets to stay in the Play Store, so existing users can continue to get updates. And, Joaquim will continue to update the app, because he wants to use it as his default Twitter app, and we're glad he is, because Falcon is definitely better than the official Twitter app.