Facebook for iOS gets free calls starting in the US and Canada
9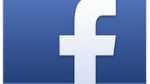 As we all know by now, Facebook uses its Messenger app as something of a beta test for new features. New features pop up in that app first, and if all goes well, it gets bumped up to the big leagues in the main Facebook app. About a month ago, Facebook updated
Messenger with free voice calls
between users, and now that feature has gotten the call to the show, although to start it will only work between users in the US and Canada.
At first, the feature was only available to iOS users in Canada through the Messenger app, but now anyone on iOS in the US and Canada can call each other for free. Call can be made over WiFi or cellular connection, but it seems like it only works on the iPhone, not the iPad. It's expected that the feature will roll out to more countries eventually.
It's a cool feature, but it's kind of annoying that after
pushing
to make the
Facebook Android app native
, the company seems to be ignoring Android again. Voice calling still hasn't even come to the Messenger app on Android, but it has made the rounds on iOS and is in the main Facebook app.
It's a shame that Facebook made it seem like the company was dedicated to Android only to go back to putting all of its resources into iOS first
.
If you want to get the Facebook app for iOS, just jump over to the
iTunes App Store
.