Evolutionary changes - how 2015's Android flagships pushed innovation without being revolutionary
25
This article may contain personal views and opinion from the author.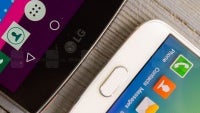 As if it were yesterday when we wished you a Merry Christmas and Happy New Year. Yet, we look around and it's May already! In four short months, we ended up in a pile of flagship Android smartphones! No amount of industry analysts parroting the "high-end market saturation" mantra could keep the likes of Samsung, LG, HTC, Huawei, Sony & Xiaomi from merrily unveiling their proudest handsets to date - weeks, days, heck - mere hours after each other!
By now, the entire crop of first half 2015 flagships has been reaped, and we're already peeking into what the second half may have in store. But this article isn't about predicting the future on the slippery basis of leaks. We're docked in the present, doing a quick tour of 2015's flagship Android smartphones and discussing the design, technology, and user experience tendencies they exhibit. The devices in question? Here they are:
Design - evolutionary vs revolutionary
With the exception of the Samsung Galaxy S6 & S6 edge, and the Mi Note Pro — these are new designs from said companies, even if they resemble some well-known devices to an extent — 2015's Android flagships look largely the same as their last-year counterparts. As looks form a huge chunk of the first impression we get from anything in sight, many seemed rather disappointed with the HTC One M9, LG G4, Xperia Z4, and Huawei P8 already - just minutes after their announcements! But the truth is you got the wrong impression. Subtle design improvements tend to be perceived as the outcome of stagnation, laziness, and lack of inspiration, but the reality has much less to do with creative struggles, and more with practical considerations.
Smartphones are a competitive, expensive, fast-developing branch of the consumer electronics industry. Working on them requires a huge volume of synchronized communication between entire teams, sometimes spread over the globe. In the case of mega-companies like Samsung, LG and Sony, communication is held between actual companies - Samsung Mobile, Samsung Electronics, Samsung Semiconductor, and Samsung Display, for example, are four separate units collaborating under the same brand.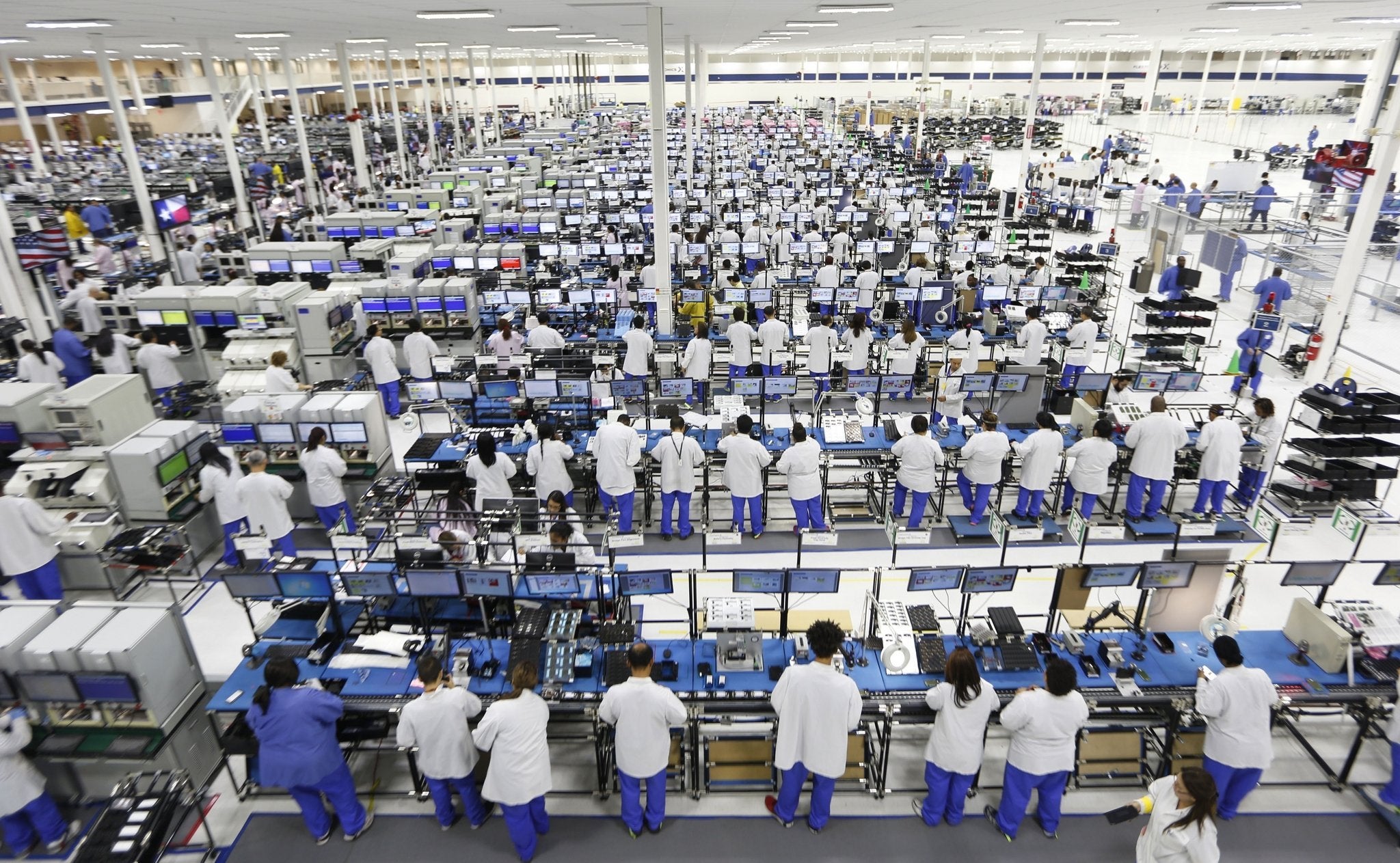 Building a smartphone takes a lot of work.
To manage such a vast network of resources and deliver finished products on time, smartphone makers must stick to managed release schedules. Basically, smartphone makers have roughly 9 to 12 months from their last product launch to finish and release a better successor - inclusive of planning, designing, testing, documenting, marketing, manufacturing, and possibly other stages of work. In parallel, manufacturers develop and test risky, costly technologies to stay competitive. The amount of stuff that needs to come together on time is overwhelming, to say the least! So surely, you understand that the room for revolutionary design changes in smartphones is quite constrained. And it's not just time working against those bold, novel ideas. When you think about it, neither vendors, nor end users can possibly keep up with radical changes in how their devices look and function every 12 months or so!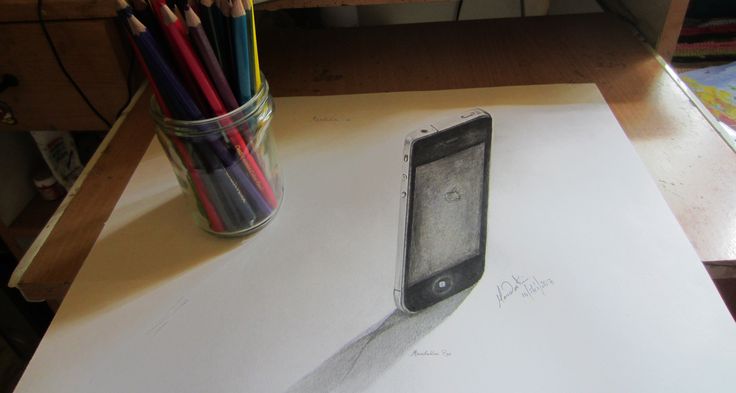 Great design ain't no monkey business.
First off, creating a design that attracts people, builds an elaborate brand identity, and satisfies engineering requirements is a complex undertaking with significant investments involved. If you were designer in chief, working on a high corporate level, management will expect the fruits of your labor to last a while! And if you were a loyal customer, or one accustomed to specific user experience conventions (for example, hardware buttons rather than capacitive keys), your initial reaction to a radical new design from your beloved brand would probably have a fair bit of resistance mixed into it.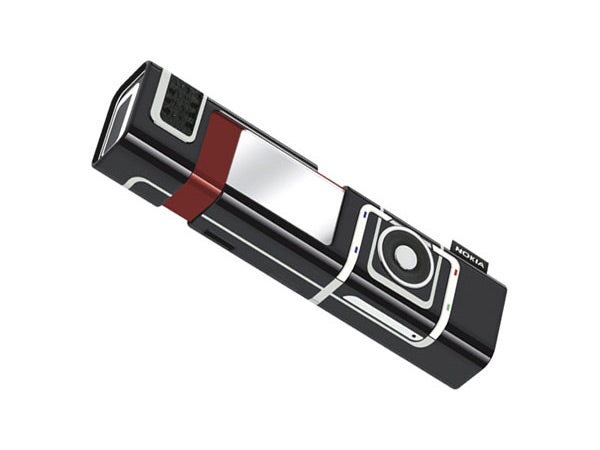 Nokia 7280 - revolutionary design circa 2005
Going back to the early 2000s, you may remember Nokia experimenting freely with its phones' functionality and form-factor -
the "weird Nokia" era
. How did that turn out? Pretty poorly! See, instead of building iconic designs and adjusting its product development trajectory for the future market, Nokia aimlessly unleashed change, after change, after change - from its self-indulgent designers' heads, straight onto unsuspecting customers. Those phones delivered on novelty, but they didn't work very well. They also didn't build the desired brand identity for Nokia — they built the "weird Nokia" — and they are remembered as oddities, not successes. Few years down the road, we all know what ultimately happened to Nokia.
Hence, manufacturers mostly stick to evolutionary design. It works for them, as it executes their goals in an efficient, controlled matter. And it works for customers - almost nothing that's redundant, awkward, and otherwise unappealing makes it into their hands. That's not to say revolutionary design doesn't make sense! It totally does, but not on a yearly schedule. Indeed, this risky approach is very dependent on timing. It's a game of turning experimental technologies into market-ready products, while keeping watch on what the competition is doing. You don't want to peddle unfinished tech to customers, but you also want to move faster than your opponents. Seems complicated, right? So don't be mad at HTC, or LG, or Sony for sticking to evolutionary design - they'll make radical change happen when the time is right, and in the meantime, what we already have from them is still very good!
Display - the QHD debate rages on
Of the 6 flagships we've gone over, half have Quad-HD 1440p resolution screens, and the other keep holding on to 1080p resolution. It looks like LG's effort to push a QHD smartphone ahead of the competition was probably justified, as those crazy sharp displays were destined to become a common — but not yet essential — staple of a high-end spec sheet.
Although the industry's answer to the LG G3's display was clear enough — high-profile QHD devices like the
Samsung Galaxy Note 4
and Meizu MX4 Pro shipped just a few months after — it seems not all major vendors are eager to accept 2K as the high-end status quo just yet. Sony, Huawei, and HTC quickly dismissed 2K resolution screens, arguing they don't bring meaningful image quality improvements to small displays. Hence, they stuck with 1080p, and it's hard to call it a short-sighted decision. Is anyone insisting on a 2K display over a 1080p screen? Maybe, but certainly not to the same extent of preferring 1080p screens over 540x960 screens, for example.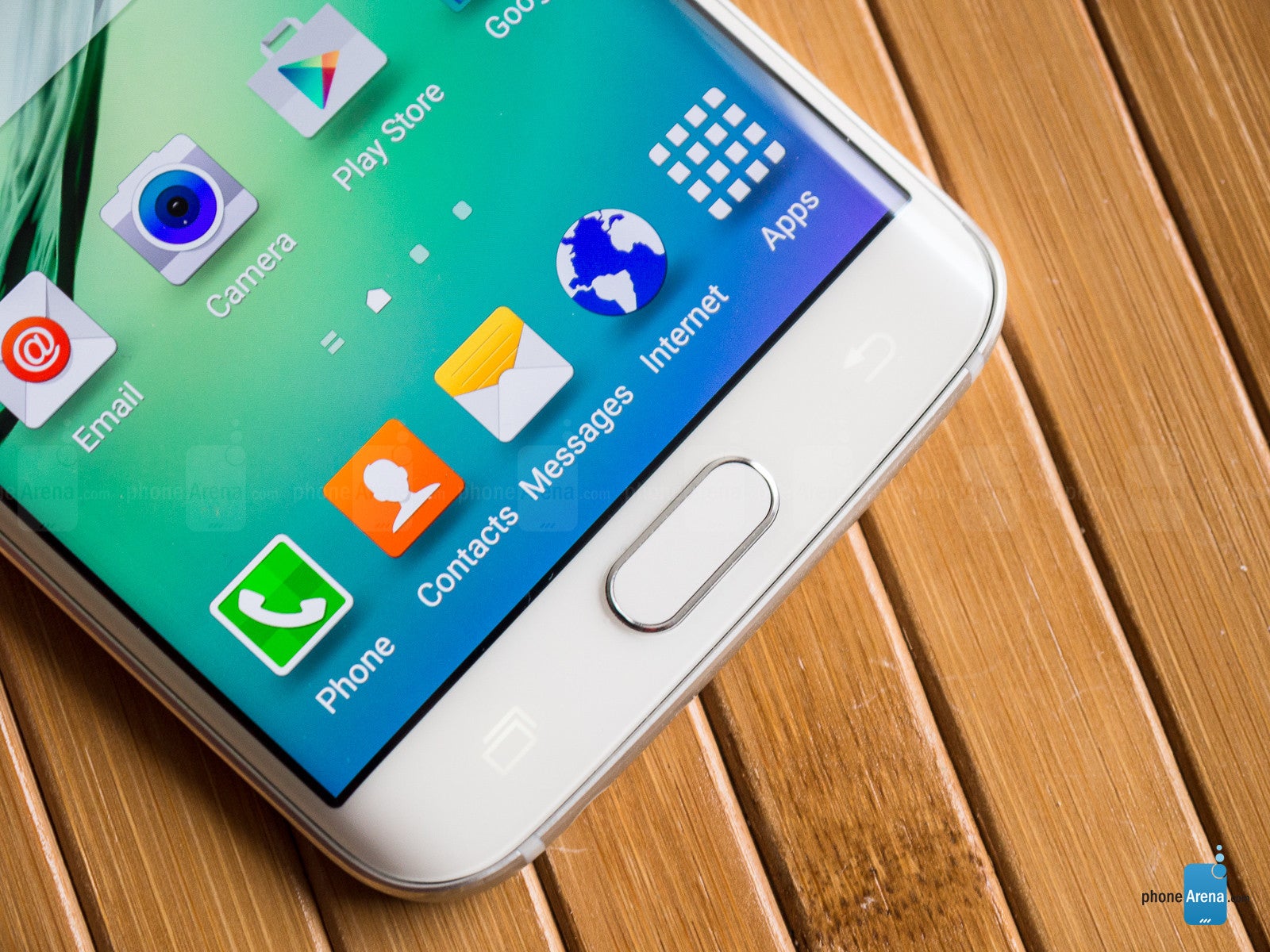 Samsung Galaxy S6 edge - dat curved OLED!
Thankfully, manufacturers — especially Samsung & LG, which boast their own display facilities — looked into more meaningful, or purely cosmetic display improvements. Samsung achieved unexpected success by making its curved OLED displays mainstream with the Galaxy S6 edge.
People seem to love
how those curves tastefully contribute to the GS6 edge's futuristic look! Additionally, the giant improved its OLED screens' color reproduction and brightness properties even further. There's still something to be desired from viewing angles, though - the Galaxy S6's screen goes a little blue when you rotate it.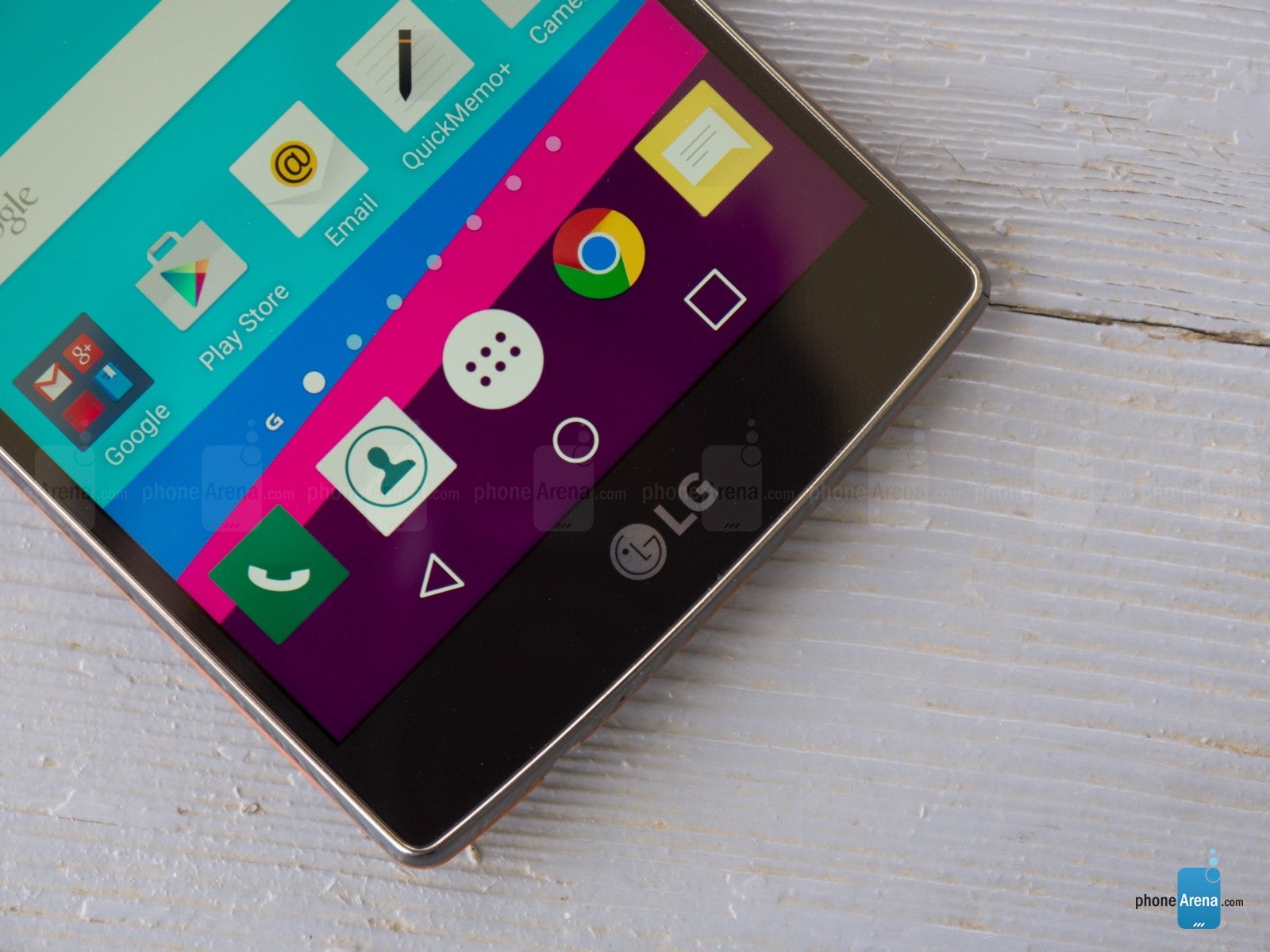 LG G4 - not a quantum leap for LG.
Meanwhile, LG is still spending its time and dollars improving IPS LCD technology. For the LG G4, it came up with back-lighting based on what it's calling Quantum Display technology. Apart from purer colors, this display tech is said to have a 30 to 40% luminance advantage over some OLED screens, and also has the potential to be more than twice as power efficient. Despite these advantages, though, the LG G4's display isn't brighter than the Galaxy S6 & S6 edge's OLED screens, and doesn't appear to be
less power hungry
than the LG G3's screen. This means the end result is, ultimately, dependent on what the manufacturer makes out of the technology, not on the tech itself.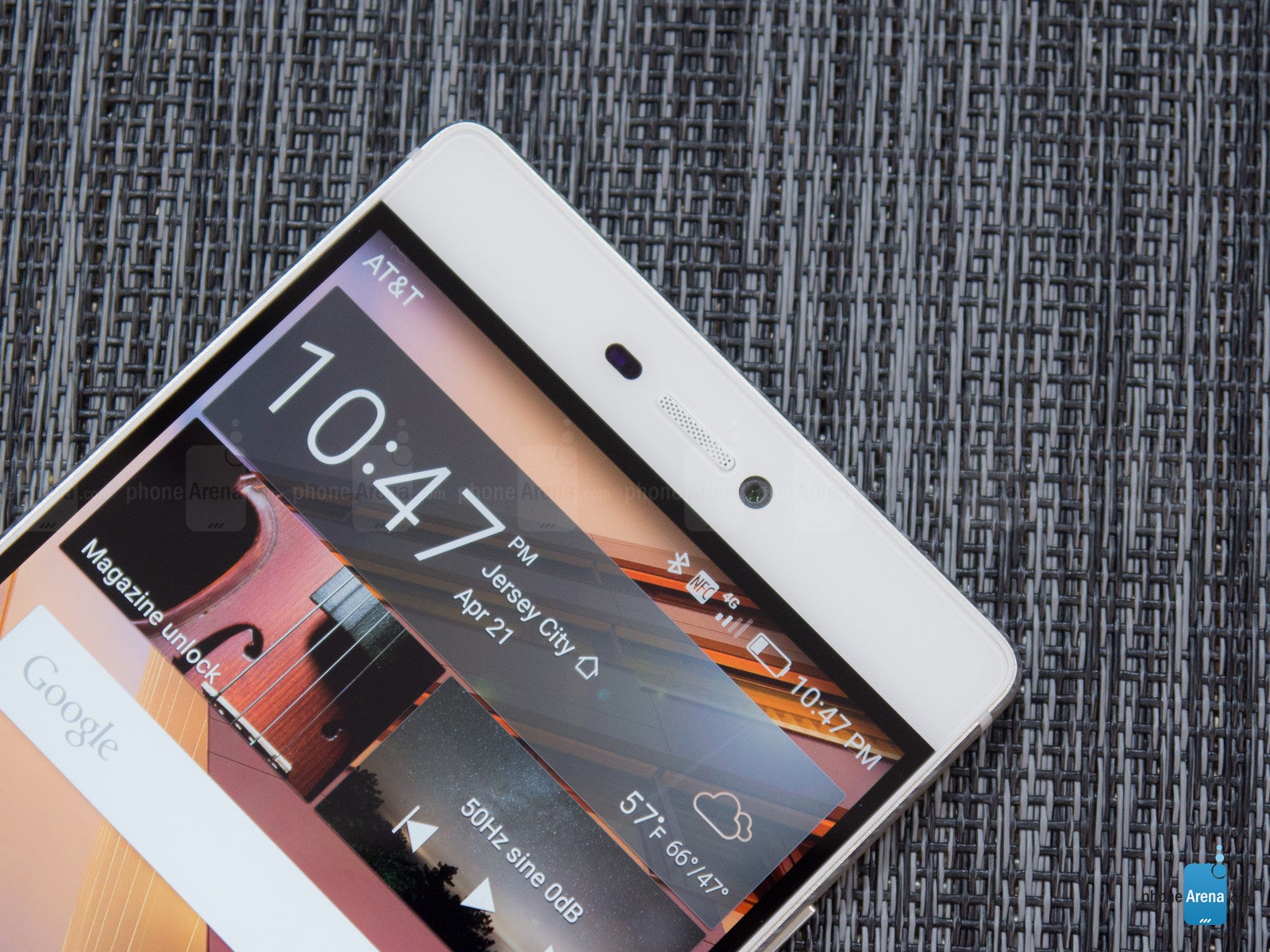 Huawei P8 - Japan still knows its displays.
Huawei also pursued display improvements, choosing a Japan Display panel with IPS-NEO technology for the Huawei P8. This exotic technology allows for improved contrast, offering nice, deep blacks similar to those of OLED displays.
So far, we've had great stuff to talk about, but our heads start spinning when we take a peek into the future! Sharp couldn't contain itself any longer - it announced a 5.5-inch IGZO display with a 2160x3840 (4K) resolution. The panel is scheduled for mass production in 2016, and comes with a mind-boggling pixel density of 806 pixels per inch! Meanwhile, rumors say Samsung is ready to wheel out the 4K resolution AMOLED screens as early as September this year with the Galaxy Note 5 - in both flat-screen and curved variants. It's only 2015, and Quad-HD displays already sound mid-range!
User experience - new Material order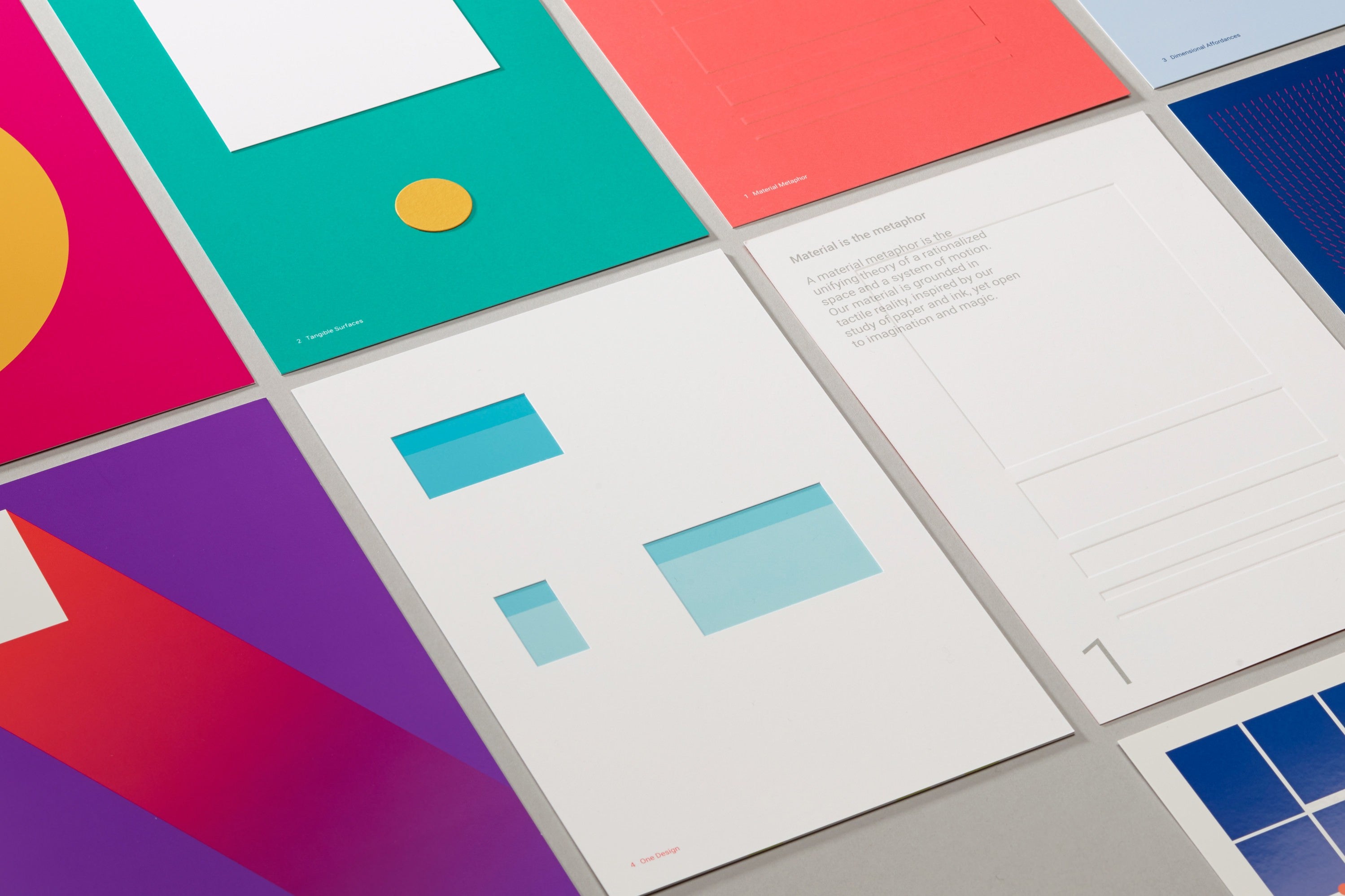 Material Design - Google it.
The custom Android skins of 2015 continue to refine the tendency of visual and navigational simplicity, paired with the pruning of excess functionality and the honoring of Google's Material Design guidelines. It seems Android manufacturers universally agree that simplicity is the way forward, motivated by Google's elegant Material Design paradigms, and perhaps the wide appeal of main competitor iOS's intuitiveness. Those who long for Android's geeky Holo days may argue, but to the rest of us, Android looks and feels better than ever, no matter what custom skin is involved. When it comes to trends that came to rise in 2015, the most notable one is personalization. You may not know it, but Sony baked its RRO theming framework into the Android Open Source Project code as a form of altruism. So other manufacturers picked it up, and suddenly, there are themes everywhere! Mobile payments are also an emerging trend, but one we'd rather talk about when more devices adopt fingerprint scanners and proprietary payment systems. For now, it's just Apple and Samsung leading the pack.
Performance - Samsung snaps the dragon's neck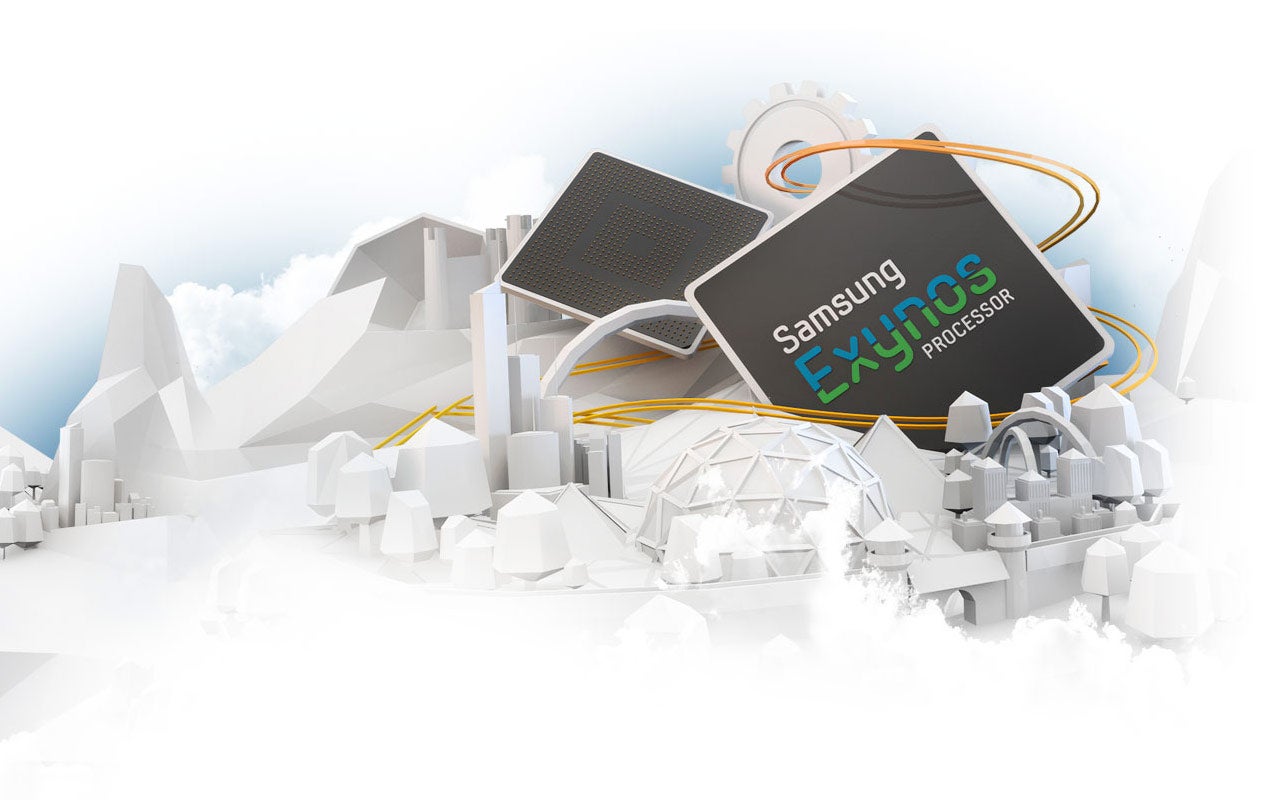 The Exynos 7420 is just dreamy.
In the first half of 2015, Samsung is untouchable! This year, the Android kingpin's flagship products have notable performance advantages over their competition, which hasn't been the case for the past three Galaxy S generations. That's because the Galaxy S6 uses a custom 14nm chipset —
the Exynos 7420
— fashioned out of eight ARM 64-bit CPU cores and a Mali-T760 GPU. Feeling lucky, Samsung also doubled down on its memory efforts, and not only it shipped
mobile LPDDR4 RAM modules
, but outed a first of its kind mobile
UFS 2.0 flash storage
as well! The latter is exclusive to the Galaxy S6 & S6 edge, and has proven itself capable of outrageous speeds - both in benchmarks and actual use. App load times and slow video compression are nearly a thing of the past now.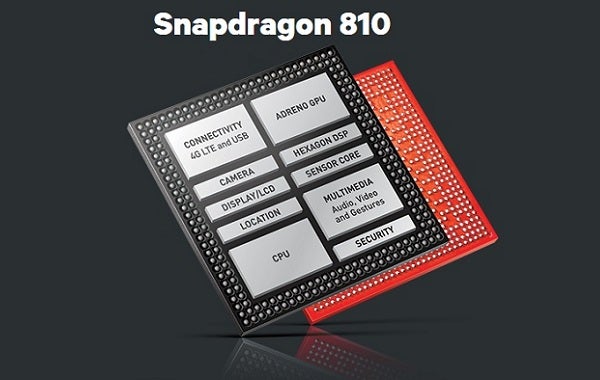 The SD 810 is a hot-tempered dragon.
As if the stars hadn't aligned themselves around Samsung's orbit already, Qualcomm couldn't supply the competition with an alternative that matches the Exynos 7420. Its flagship mobile SoC, the Snapdragon 810, is a very powerful chipset that cannot stand up to its full potential
due to overheating
. So Snapdragon 810 takers essentially got a really good GPU, the Adreno 430, paired with a sedated CPU that requires
serious performance capping
, or
a specially prepared cooling system
to keep up with the job. It was a particularly bad time for the American chip maker to ship a flawed product, while Samsung's competition had become so strong! But knowing Qualcomm, the company will recover pretty quickly. Word on the street is that
Q-com will tap into Samsung's cutting-edge 14nm fabrication process
for future Snapdragon chips. However, the question of when UFS 2.0 storage - a key performance ingredient - will reach non-Samsung products, is still up in the air.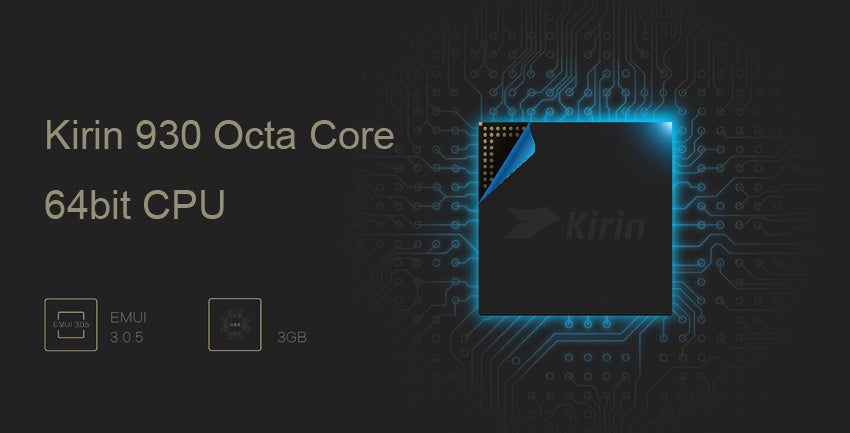 Kirin 930 - break a leg, Huawei!
Hovering below the flagship SoC tier are the Qualcomm Snapdragon 808 found in the LG G4, and the HiSilicon Kirin 930 SoC in the Huawei P8. Think of the former as a
tamed Snapdragon 810
with slower graphics, and with two of its processing cores and LPDDR4 RAM support chopped off in order to make an upper mid-range category chip. While it cannot escalate the LG G4's performance to SD 810 or Exynos 7420 levels, the 808 will provide adequate horsepower for the majority of users. As for
the Kirin 930
, it continues Huawei/HiSilicon's pattern of making nicely put together chipsets that keep up with basic tasks, but
struggle with intense 3D graphics
. Hence, the Huawei P8 lags behind the Samsung Galaxy S6 and HTC One M9, which should be considered a weakness, as the handset is priced on the same $600+ level.
If there's a tendency to be discussed here, it has to be the hasty switch to 64-bit processing. Throughout the second half of 2014 and the first half of 2015, mobile chipsets across all price ranges hastily switched to the new standard to even the odds with Apple's chips. This left Samsung and Qualcomm with no time to ship custom CPU cores, hence both silicon slingers had to make the best out of stock ARM Cortex-A53 and A57 designs. Now that the top-priority task of supplying 64-bit flagship silicon to smartphone makers has been taken care of, the two will return to custom core designs as soon as possible. Samsung is already testing a new CPU architecture —
"Mongoose"
— with the possible goal of packing it into the Samsung Galaxy S7, while Qualcomm's upcoming Snapdragon 820 CPU will ship with
custom "Kryo" cores
.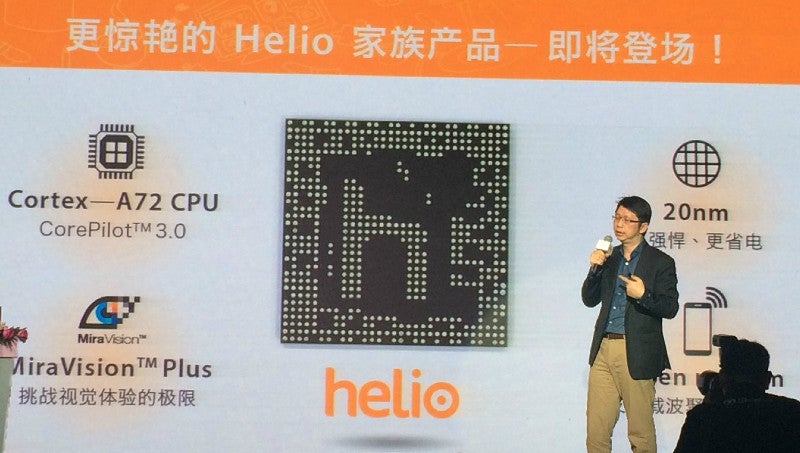 MediaTek - the more cores, the merrier!
Talking about cores, Taiwanese chipmaker MediaTek is developing a
10-core mobile CPU, the MT6797
. It takes full advantage of ARM's 64-bit cores by stuffing them into a TINY.Medium.huge configuration. This means there's a "tiny" tier of four economical Cortex-A53 cores running at up to 1.4GHz that handle basic tasks, a "medium" tier of four Cortex-A57 cores running at up to 2GHz for heavy pushing, and the "huge" tier – a duo of intense Cortex-A72 cores, which scale up to 2.5GHz. That elusive "too many cores!" factor apart, the MT6797 looks like an early step into the future. Hopefully, it will have the graphics horsepower to match!
Camera - the new arms race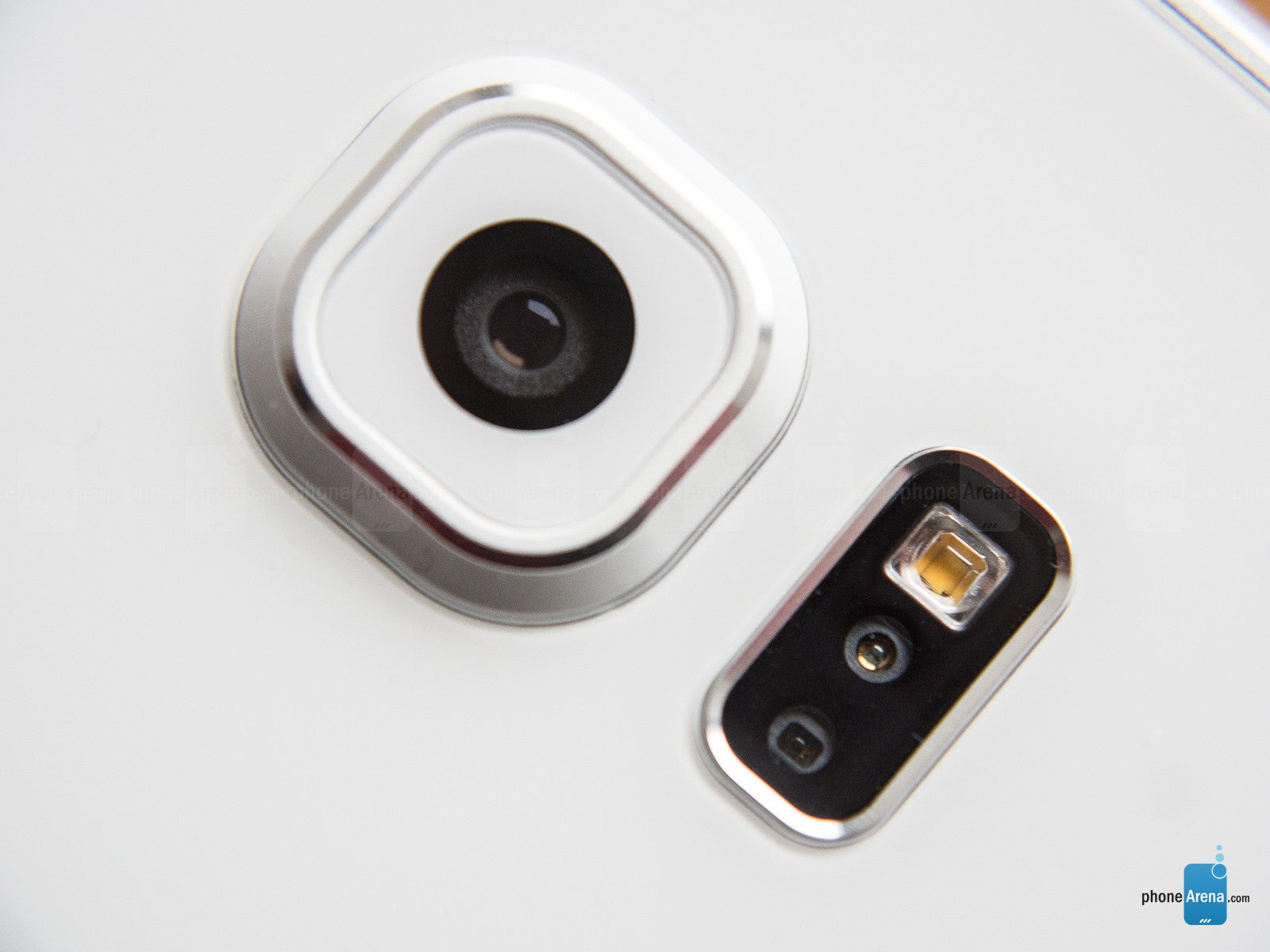 Galaxy S6 - flagship phone, flagship cam.
Possibly the biggest area of improvement for 2015's flagship smartphones is photography. Faster hardware and more advanced camera sensors let users take better photos than ever, and each manufacturer has came up with their own special tricks to outgun the competition. With the Galaxy S6 & S6 edge, Samsung made an example of 16MP sensors (made by itself or Sony) by adding a wider f/1.9 aperture lens and tweaking the photo processing algorithms to produce plain nice photos, even in poor lighting conditions.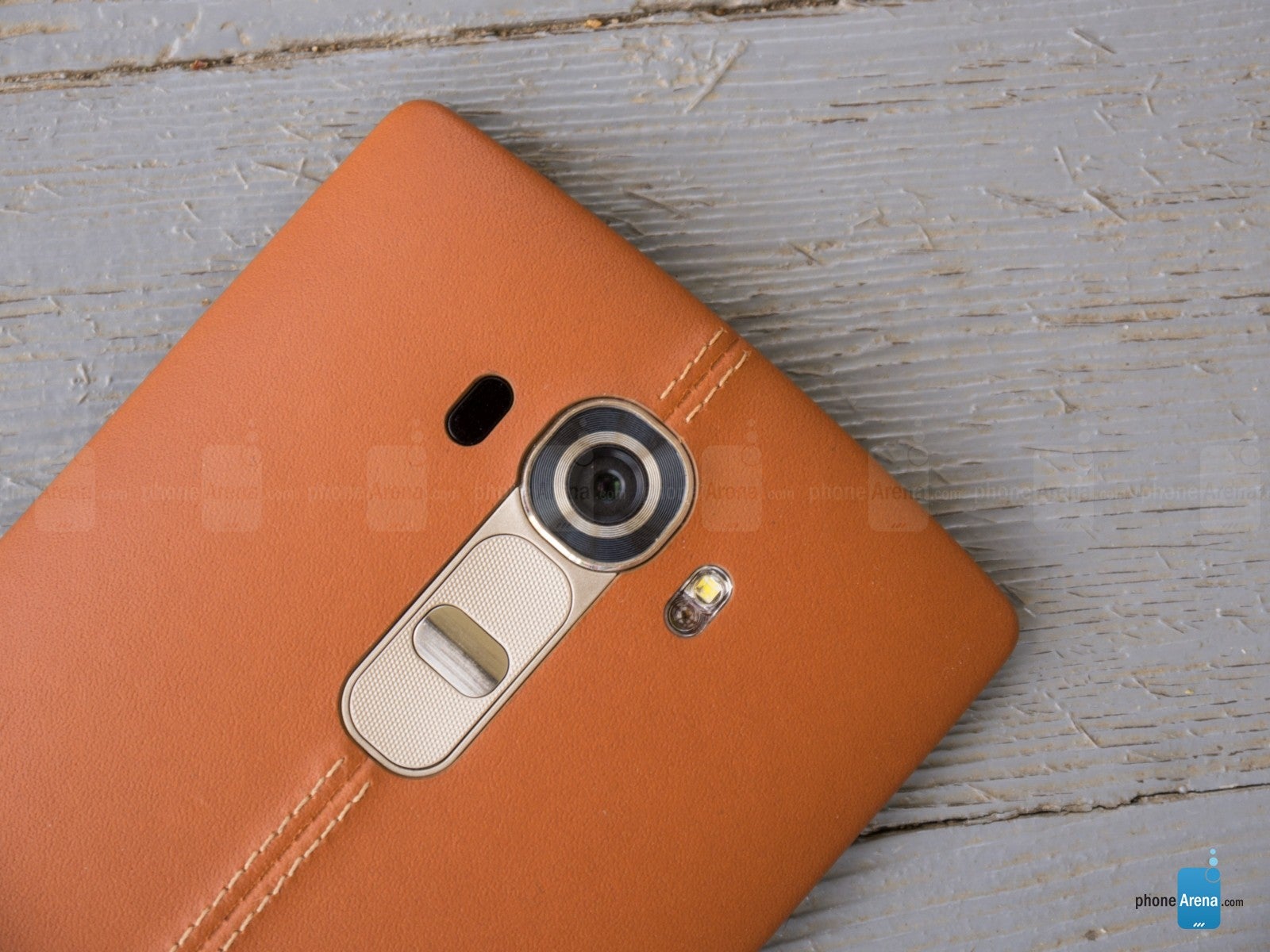 LG G4 - how many extras, again?
LG answered with a 16MP cam that comes equipped with an armory of tricks - a f/1.8 six element aperture lens, laser auto-focus assist, three-axis optical image stabilization, infrared light filter, and a color spectrum sensor that tweaks the white balance by referencing RGB values extracted from ambient light. LG also added an 8-megapixel front cam, one-upping Samsung's 5MP selfie unit, and added support for RAW images - that's how confident it feels in its camera tech! Thankfully, results are there – the LG G4 takes very good photos that stand up to the Samsung Galaxy S6 and Apple iPhone 6 in most scenarios. However, the camera is prone to soaking in more light than needed, resulting in some unnatural-looking night shots.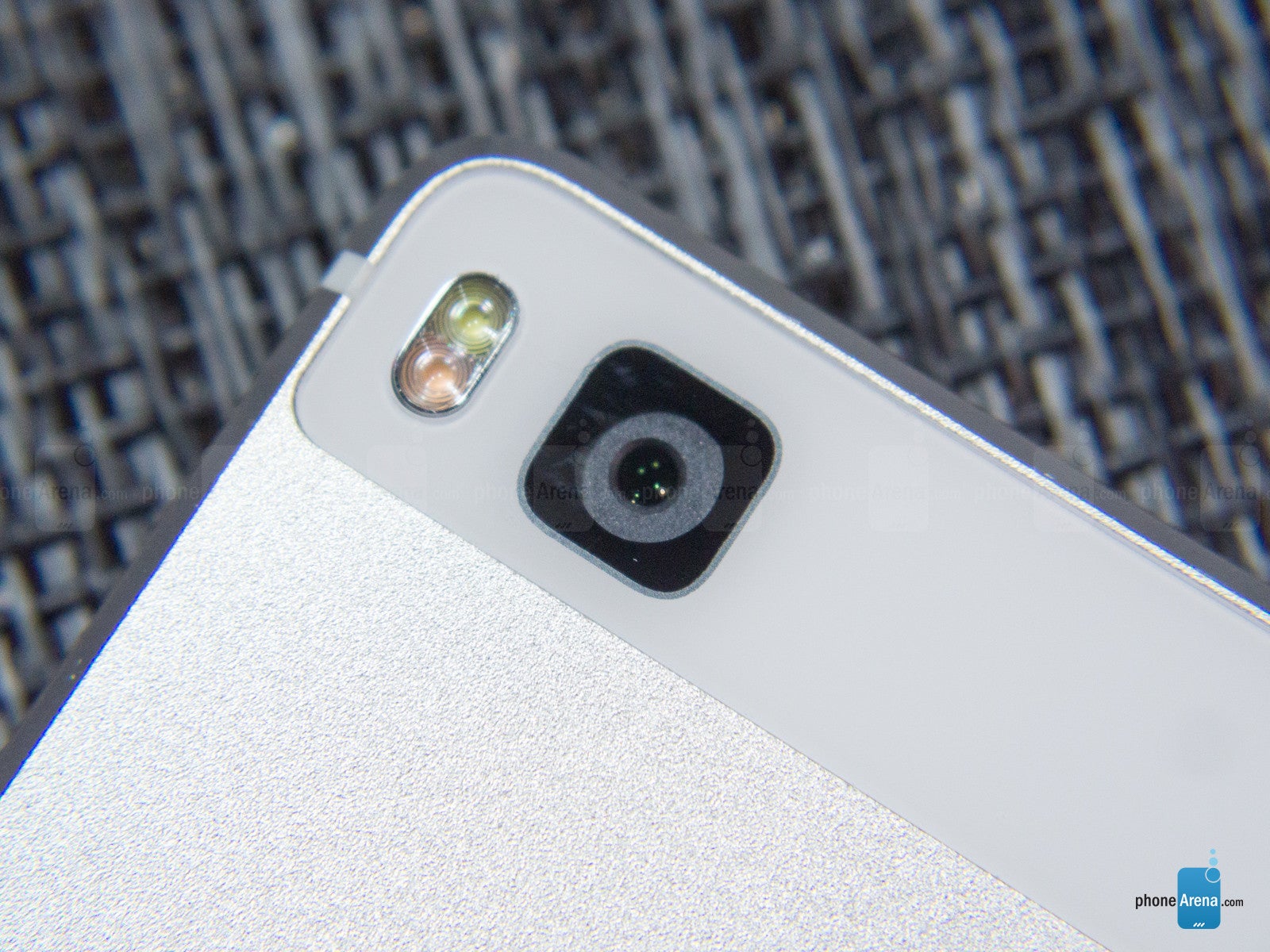 Huawei P8 - bulging cameras are unwelcome.
For the P8's camera, Huawei advertised a "world's first" 13MP RGBW four-color camera sensor that more realistically captures the brightest and dimmest spots in images. In our review, we found this camera an excellent performer in good lighting conditions, but a somewhat unreliable one when the lights are off. Still, if one takes the time and effort to master its shooting modes, they are poised to achieve very good results!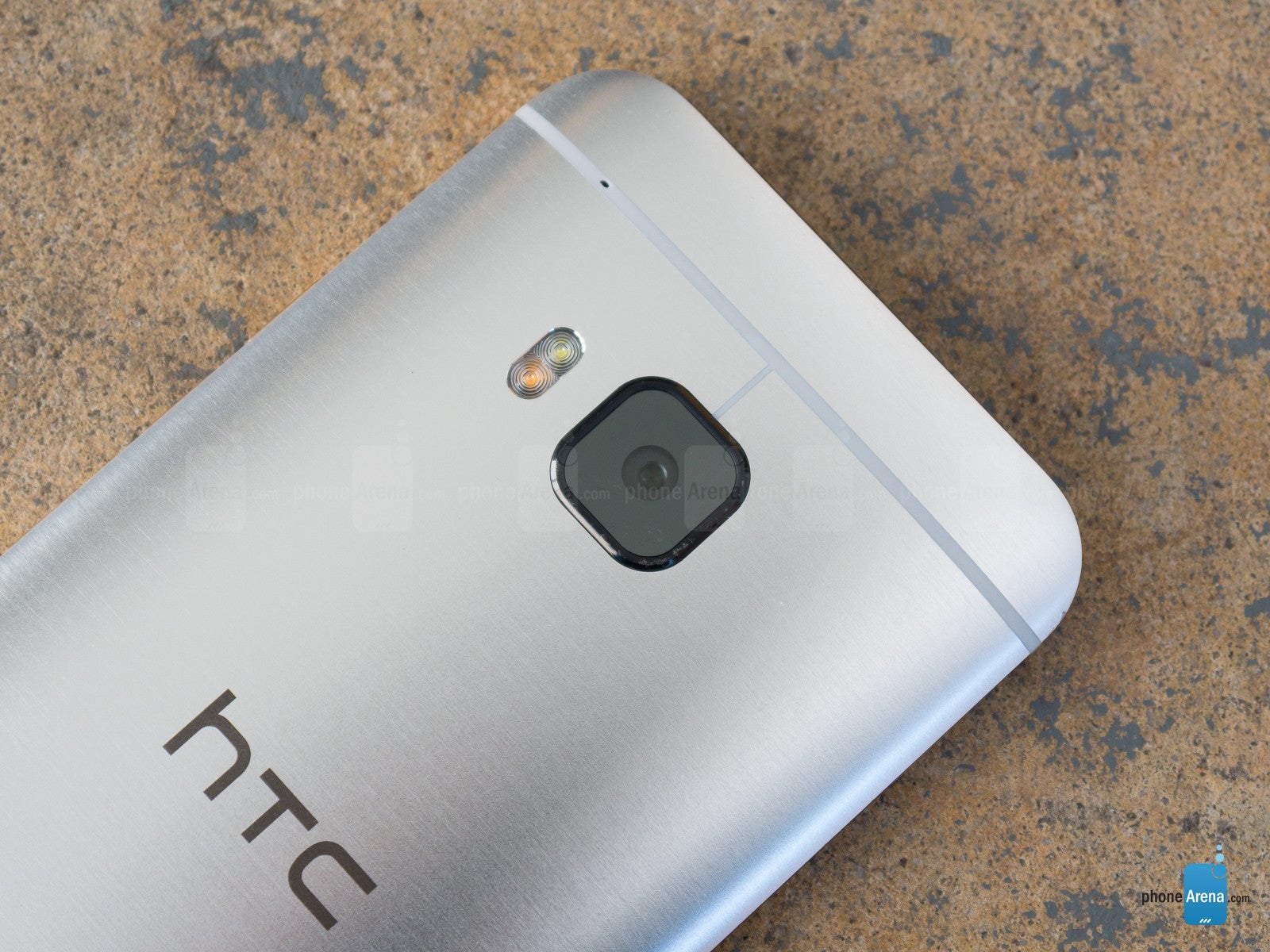 HTC One M9 - square pixels are not hip.
In the meantime, HTC made some long awaited changes. It retired the problematic UltraPixel camera to the front of the One M9, taking the position of Chief selfie snapper - this type of light-soaking cam can be very good at selfies. In its place, HTC incorporated an unorthodox 20MP Toshiba camera sensor with square-shaped pixels. Alas, the outcome wasn't as impressive as expected. Initially, the One M9 was a considerable camera disappointment, but a series of timely software updates made the situation much better. Well, not quite Galaxy S6-better, but the One M9 certainly takes the best photos among HTC's flagship smartphones, which is something to account for.
And as for Xiaomi and Sony - we'd love to tell you more, but those guys didn't bring any new camera technology to the table. They rely on proven components that deliver good, but not exceptional results. It's also hard to tell what the mobile photography future holds, apart from incremental improvements in photo quality and camera sensor size.
Conclusion
If we put aside the evolution tempo slowing down, and the performance problems imposed by the temperamental Snapdragon 810, we think 2015 has been pretty good for Android smartphones so far. Manufacturers have found their ways to give us even more improved technology for the same kind of money they asked a year ago. Challenging itself to recover from a year of weak sales, Samsung ended up producing its best Android devices to date. LG, HTC, and Huawei worked out better display and camera technologies, in addition to subtly refining their distinct smartphone designs. Unfortunately, Sony is yet to announce the Xperia Z4 for any market not called Japan, while Xiaomi is still far away from bringing its devices to the US. But as a whole, it's hard to complain as an Android user these days. Bring on the future, we say!