MediaTek's 10-core CPU & MT6797 SoC fully detailed, mass production to begin this Summer
26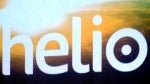 Taiwanese chipset maker MediaTek held an event to acquaint the press and its technological partners with its upcoming flagship SoC, the MT6797. As you may have heard already,
this one pushes mobile CPUs into 64-bit deci-core territory
, incorporating four ARM 1.4GHz Cortex-A53 cores for basic processing, four 2GHz ARM Cortex-A57 cores for middle to heavy usage cases, and two 2.5GHz ARM Cortex A72 for bursts of maximum horsepower.
The SoC, which is to be made on the ageing 20nm process, also incorporates an ARM Mali-T880 MP4 graphics chip clocked to 700MHz, good for encoding & decoding H.265 4K/2K video at 30 FPS, while powering up to 2560x1600 resolution displays. The chipset can handle up to 25MP camera sensors and comes with Native3D 2.0 technology for taking three-dimensional stills. The end result probably resembles the outcome of the Galaxy S6's Virtual shot mode.
A glaring weakness in an otherwise stellar spec sheet is the lack of LPDDR4 RAM support. The MT6797 is stuck with 993MHz LPDDR3 RAM, while Qualcomm and Samsung have already switched to fast 1600MHz LPDDR4 RAM. On a less relevant note, Qualcomm already has LTE Cat-9 support worked out, while MediaTek is on LTE Cat-6.
Otherwise, MT seems to be on a roll with this chipset, bringing very good performance potential at an affordable price to interested vendors. After all, MediaTek's silicon is quite an important factor in Chinese smartphones' famous performance-to-price ratio, so it's good to see the Taiwanese players keeping up with the top dogs while doing their part to advance mobile CPU technology. MT6797-powered smartphones should reach the market by this year's end.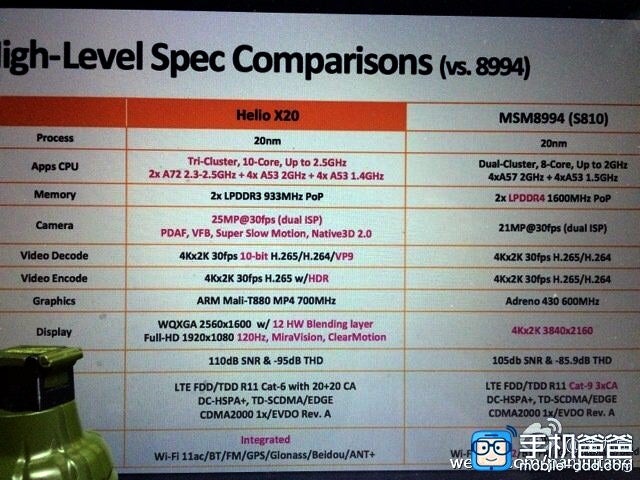 via
GizChina