Samsung might use custom cores in its next Exynos chipset: no Cortex-A72, welcome... "Mongoose"?
38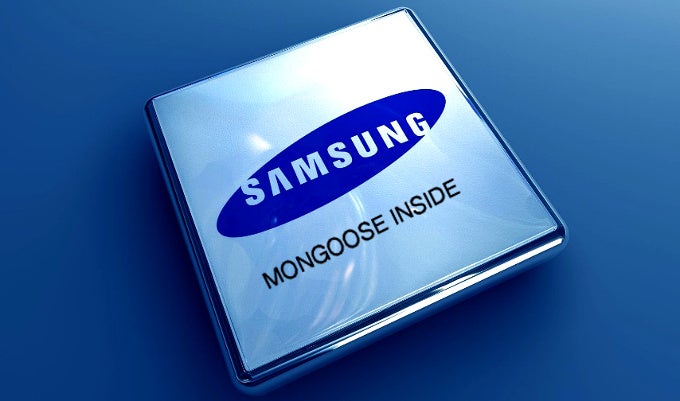 Samsung's latest chipset, the
Exynos 7 Octa 7420
(powering the
Galaxy S6
and the
Galaxy S6 edge
), is already shaping up to be a true powerhouse, but rumors about a new system-on-a-chip from South Korea are already circulating in the air. According to a new speculation, Samsung might not opt for Cortex-A72 cores, but develop a processor core on its own. At the moment, said custom core is codenamed "Mongoose" and will rely on the 14nm FinFET manufacturing process. It will employ the ARMv8 architecture, which paves the way for 64-bit functionality.
It's also said that the maximum clock speed of the core will be 2.3GHz, which is reportedly paving the way for impressive performance - according to a preliminary Geekbench 3 benchmark, the Mongoose accounted for a single-core score of 2,200, which is roughly 45% better than the single-core result of the Exynos 7420 (1,495 points).
Still, we should once again mention that this is a rumor, so it's to be taken with a handful of salt, but given the fact that Samsung is taking its hardware game pretty seriously of late, we won't be surprised if it comes with a custom core for its next chipset. Who knows, the Galaxy Note 5 might end up being powered by a whole new SoC?
Fun fact: mongooses are among the natural enemies of the common krait (
Bungarus caeruleus
), a highly venomous snake. And which one of Samsung's rivals makes use of hardware with a similar naming? That's right, Qualcomm - the CPU units inside its Snapdragon 400/600/800-series chipsets are all called Krait.