LG G4 battery life test: nothing's changed since the G3
81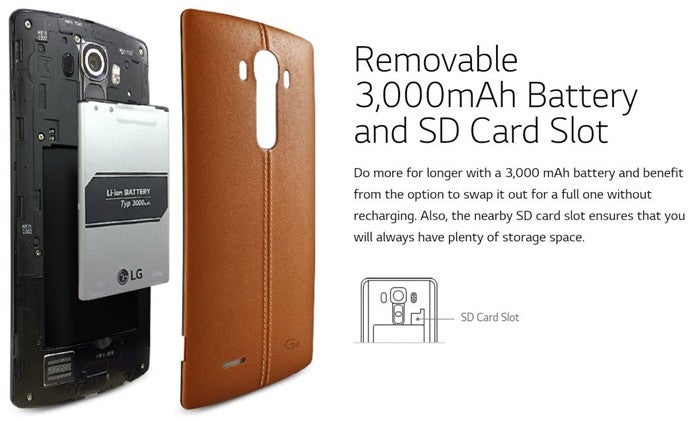 The
LG G4
is the most impressive flagship that the company has whipped up to date, with a bunch of "firsts" under its belt, like a tri-axis image stabilizer, color spectrum sensor, and a stitched genuine leather exterior option.
We took it for a spin over the weekend, and
just released our review of the new LG flagship
, basically determining that it lives up to the claims in the press release, and then some. It shoots some of the best photos you can obtain from a mobile phone (including in low-light conditions), offers a bright and ultra high-res display, and has a removable battery plus a microSD slot - a combo that no other flagship this year can claim.
There is the inevitable weak spot, though, which, just as with its predecessor, appears to be the battery life. The LG G4 lasted a tad north of six hours of screen-on time in our standardized battery benchmark test, which falls a bit short of the
LG G3
even, let alone
battery life monsters like the Sony Xperia Z3
. Granted, it is not that far off from the direct competitors, like the
Galaxy S6
, the
iPhone 6 Plus
, or the
HTC One M9
, but this only comes to show that we don't have any significant gains in battery life with the flagship crop so far.
On the charging time front, the G4 delivered a bit over two hours for a full top-up with the supplied LG charger. This puts it in line with most other flagships, save for the Galaxy S6, which charges blazingly fast. All in all, you will likely have to juice up the G4 at the end of each day with normal usage, as is typical. Thus, it is a wise decision to create it with a swappable battery, so you can carry a quick spare with you, if you are leaving for a weekend away from a charger.